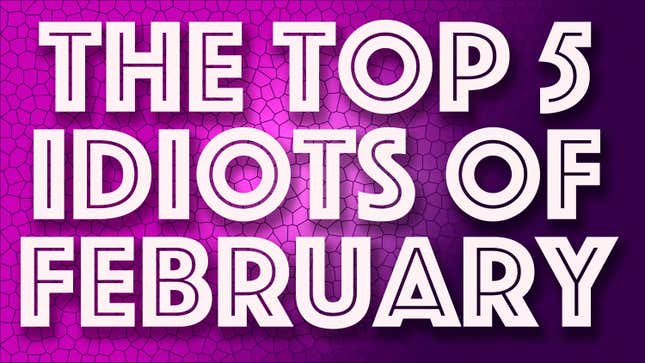 Welcome to Deadspin's IDIOT OF THE MONTH, our monthly series (hence the name!) in which we make fun of people in and around the sports world. And, boy, are the pastures green this month. But first: an honorable mention!

Honorable Mention: Charlie Weis
Sing it with us: In a now-deleted tweet, the former Notre Dame coach and NFL washout, who never tweets about politics, tweeted about politics:
"I never tweet anything about politics, but today is an exception. As I watch Russia continue their invasion of Ukraine this morning, I ask if Americans that want socialism are watching? Do you want to be a part of something like this?"
What?