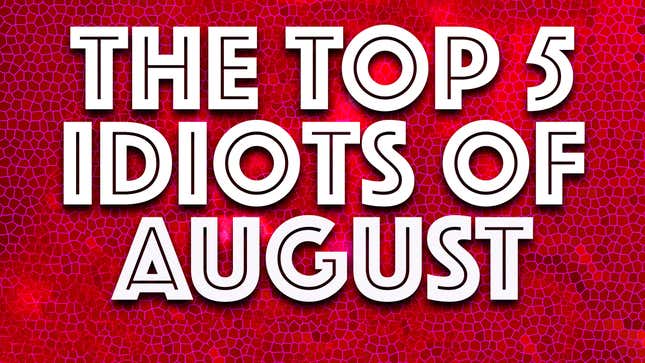 "Never argue with an idiot. They will drag you down to their level and beat you with experience." ― Mark Twain

Football coaches are thought to be bright minds. Clearly, that's not the case when it comes to some of the "geniuses" manning the sidelines at the college level. But that stupidity is also prevalent in NFL front offices and... players' parents?
This month's idiocy couldn't be contained to just five selections, as we'd be remiss not to include an honorable mention: "Punt God" apologists, Mr. and Mrs. Araiza, who made their case after our distinguished panel of voters turned in their ballots.
Read on to see who August's top knucklehead was.