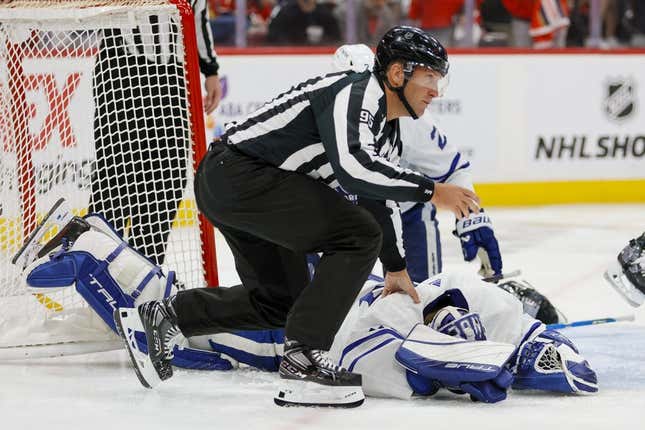 Toronto Maple Leafs starting goalie Ilya Samsonov is out for Game 4 in an Eastern Conference second-round series with an upper-body injury, and Joseph Woll has been named the starter Wednesday night
The Leafs are staring down elimination, trailing the Panthers 3-0 in the best-of-seven series, with Game 4 in Florida.
Matt Murray, who hasn't played since April 2 (concussion), will back up the 24-year-old Woll.
Toronto coach Sheldon Keefe said Samsonov is day-to-day after leaving Game 3 in the second period, when teammate Luke Schenn crashed into the net. Samsonov had started all nine of the team's playoff games.
Woll stopped 18 of 21 shots but the Leafs lost 3-2 in overtime. He went 6-1 during the regular season.
Samsonov is 4-4 in the playoffs with a 3.13 goals-against average and .898 save percentage. The Leafs defeated Tampa Bay in the first round. He went 27-10-5 during the regular season.
Murray went 14-8-2 with a 3.01 GAA and .903 save percentage during the regular season.
--Field Level Media