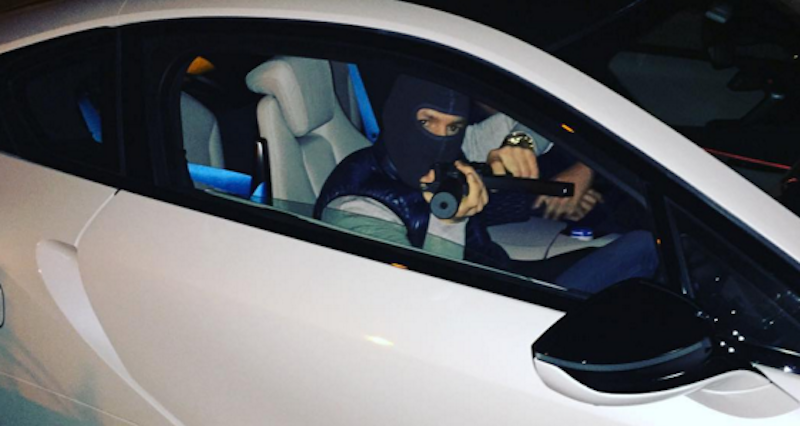 UFC champion Conor McGregor recently posted a picture of someone (him?) looking very cool and tough with (what appears to be) a gun:
I'm not really sure what the gun laws in Ireland are like, but it is apparently not super cool to be running around with a big gun that is equipped with a silencer, and so now the police want to know what's up. From the Independent:
A garda spokesperson told Independent.ie: "We are investigating the circumstances under which the photo was taken. Gardai from Crumlin are investigating."
McGregor could always just move to America. We'll let any nut walk around with an assault weapon around here.