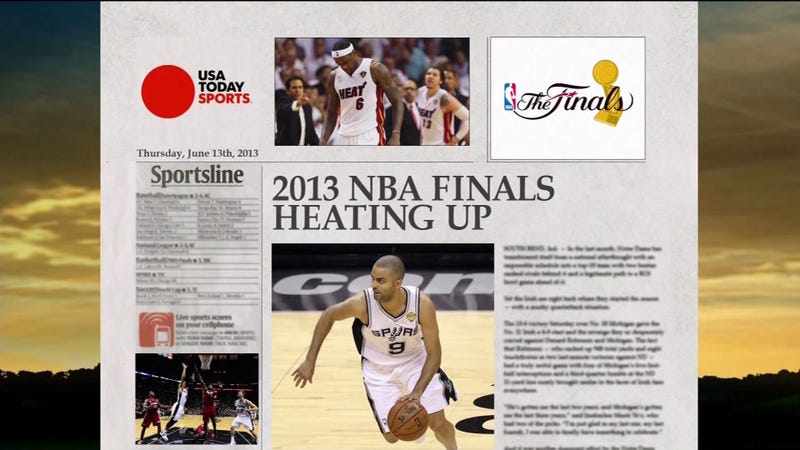 You may have noticed NBC running these stupid, horribly-Photoshopped USA Today pages on their sports broadcasts recently. The mockups were inane enough before we realized the text was plagiarized from a Chicago Sun-Times article about this year's Notre Dame-Michigan football game.
That article was written by Mark Lazerus, published on Sept. 23, and it has nothing to do with Tony Parker or this year's NBA Finals. (It was, indeed, about a certain football game taking place at the same time as a non-existent funeral.) What inspired NBC to enter into this ridiculous agreement with USA Today in the first place? Perhaps they felt their reputation as journalists was intimidating everyone else, and so they decided to associate themselves with a "news" paper.
Anyway, these kind of graphics shenanigans happen more often than you think. We only wonder why the grade schooler tasked to mock up this page on NBC's Bring Your Child To Work Day couldn't, you know, copy-and-paste something that actually appeared in USA Today. Maybe a story about basketball.