There aren't many jobs in professional sports less glamorous (yet more important) than that of the equipment managers, but Brad "Dogg" Thompson has been a fixture with the Grand Rapids Griffins hockey team for some 15 years now. And seeing how he works for the primary affiliate of the Detroit Red Wings, he's been called up to the big leagues a couple of times, including during the team's 2008 run to a Stanley Cup title.
In the latest entry of Reddit's amazing IAMA series of reader Q&As, Thompson spilled some of the details on what he's seen during his time with the NHL as well as the AHL. Here are some highlights:
Most disgusting thing he's ever seen?
... Seeing a ref get hit in the face with a puck. It took his nose right over his right eye.
Best practical joke?
Billy Leroy put a dead fish in our assistant managers bed when we were in Milwaukee. Dead fish and Cocoa Puffs.
G/O Media may get a commission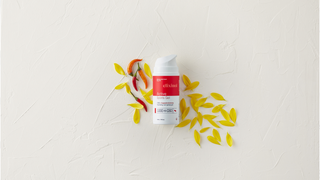 Hardest part of the job?
The hardest part is flying commercial and paying baggage fees on every piece we bring on the road with us. $2100 in baggage fees every time we fly.
What they pack for a road trip:
Packing for the road either it be flight or bus we bring about 46-49 bags. Around 3,500 pounds of stuff. For the jerseys it usually takes around 3 more bags. (Helmets, socks & sweaters) Also have to make sure you have extra home name bars/letters on the road. So yeah it can be a pain for us :)
And how he deals with the constant locker room stink:
As for the smell (assuming you mean our gear not the players) - there is a product called Beek's Reek Out, a spray invented by former Red Wing Pat Verbeek that works wonders.
For that, you're looking at dozens of recommended squirts per uniform, and it's only $60 a bottle. The more you know.