Back in a different lifetime ago, when we worked at The Sporting News, one of our associates was a rather intense hockey guy. In fact, we called him Hockey Guy, probably because he was the only one who really liked hockey. We had daily staff meetings to discuss the coverage plans for the evening — we worked nights — and on the eve of the Stanley Cup playoffs, he wheeled in a TV and VCR.
He looked at us and said, "It's playoff time" and pushed play. The scene in Slap Shot came on, the huge comical fight scene. When it was over, he looked at us, eyes fiery, and screamed, "Let's play some hockey!!!" And you know what? We were really freaking pumped. Yeahh!!!!
The Stanley Cup hasn't held as much interest for us since then, we'll admit, but we think about that enthusiasm every year when the playoffs come around. As you've surely noticed around here, we haven't covered hockey that much, but the playoffs start tonight: It's the least we can do.
So here's a roundup of Stanley Cup predictions from around the Web. Honestly, these predictions could be teams that aren't actually in the playoffs and we wouldn't know, but hey: We're trying, anyway.
• HockeyDirt: Senators over Sharks
• Bob Foltman, Chicago Tribune: Red Wings over Rangers.
• Puck Update: Flames over Sabres.
• Kukla's Korner: Red Wings over Devils.
• Ray Slover, The Sporting News: Flames over Flyers.
• Japer's Rink: Sabres over Sharks.
• The Ice Block: Stars over Flyers
• Deadspin: Red Wings over Senators. Sure. That'll work.
G/O Media may get a commission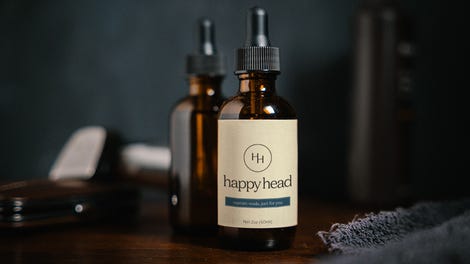 If you're into this type of thing, let's hear your predictions in the comments.
Stanley Cup Playoffs [NHL.com]