Jane Doe, the woman who alleges that New York Knicks guard Derrick Rose and two friends raped her in 2013 and is suing them in civil court in Los Angeles, testified today that she doesn't remember much about that night. She does remember having a lot to drink during the night, several shots of vodka, Don Julio tequila, and some wine, and burning her hands on hot stones by a fire pit. She felt very drunk, maybe drugged, saying "I never like that before, I never blacked out before.
She got home, threw up in the toilet, and passed out on her bed. As she has said before, she mostly remembers flashes of the different men in her room. She can't remember the text messages and calls to her phone, and didn't even when one of her lawyers put them before her, blown up, on a giant piece of cardboard.
What she does remember is the next morning. She woke up, she said, hung over with her dress on her neck and lube everywhere, and heard from a roommate that men had been over. It was this testimony that was the hardest for her to give. She cried, putting her head so low that it was at times hard for the microphones to pick her up. At one point, even a juror asked her to speak into the microphone so they could hear her.
She showered, got to work, late, and told a coworker, "Something really bad happened."
"I felt embarrassed," she said through tears. "I felt really hungover."
She paused, then continued.
"I was just scared because I didn't know what happened."
She told her boss that she had been raped, and he told her to call the police. She told him that she didn't want to. "I just didn't know everything that happened … I just wanted to talk to Derrick."
G/O Media may get a commission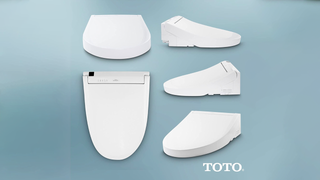 44% off
Toto Washlet Electronic Bidet Toilet Seat
She said that she did not want to have sex with the men at her apartment. She didn't want her family to find out what had happened, though, because she was worried about someone hurting them. She said "I didn't want … " and then her voice trailed off. She cried, took a pause, and then continued.
"I didn't know if they would believe me or not. I didn't want to be the reason why … anyone goes to jail. I didn't want any retaliation."
Another pause.
"I had already dated Derrick. We had a sexual relationship."
Over and over she said that she was scared, embarrassed, confused, and worried about her family. She admitted that at first she told one roommate that the other men, and not Rose, had raped her, because "she knew about our relationship."
She eventually got a physical, but did not have a rape kit administered. She lost her job shortly afterward. She lost weight, she said, and started snacking instead of having real meals.
"I just couldn't focus. I was forgetting to do things," she said. "I took a lot of time off to see my family."
Her lawyer asked her why she never confronted Rose about what happened.
"I was just shocked. I was confused," she said. "I wanted closure."
Rose arrived in the courtroom, but late, just before Doe began talking about what she remembered from that night.
During one break, with the jury out of the room, defense lawyer Michael Monico* asked the judge, "Is she going to cry all afternoon?" Judge Michael W. Fitzgerald responded, "I'm not going to order a witness not to cry, any more than order her not to breathe." Rose attorney Mark Baute came into conflict with Fitzgerald during cross examination as well, because Baute kept interrupting Doe's answers. At one point, Fitzgerald lashed out. "Stop it! Are you incapable of letting the witness answer?"
Both sides had Doe talking about her relationship with Rose. Answering questions from her lawyers, she talked about dinners at his home and going to nightclubs. During questioning by Rose's side, the talk focused on how piecemeal their relationship was; she didn't meet his family, and estimated about two months had passed before she got in contact with him that day.
During cross-examination, Baute drilled down on them, getting Doe to talk about the lies she told Rose. She told him she was going to a made store to get a sex belt; she said made that story up because she had gotten the sex belt at an event and didn't want Rose to think she was re-gifting him. She made up that a friend wanted ecstasy, and never saw Rose do ecstasy or marijuana. He pointed out that while she says she was very drunk, the text messages she sent show her using proper punctuation. "You're writing sentences," he said.
Baute pointed out that Doe texted Rose to come over to her place (she said the plan was for her to get picked up and then go back to his home) and gave him the address. He keyed in on how Rose got up to her place. The text messages didn't have her unit number, and Rose had no way of knowing what it was because he hadn't been over before.
On that night, he asked her if she ever said "No" or "Stop" or "I don't consent" or "Leave" or "Get out." Every time, she answered "I don't recall," the last time ending with a few tears. Baute asked her if she needed a break, and the courtroom sat in silence for a few minutes before the questioning continued.
Baute then went over the things she did not do. She did not get a rape kit done. She did not get tested for STDs. She did not get tested for pregnancy. Doe responded that she had a physical done, and that she took pictures of her burned hands but deleted them. He said that while she was fired, it was because of how she was using the company phone.
Near the end, as she talked about her delay in going to the police, she said, "I just felt initially like I didn't want anything to happen," and mentioned fears about retaliation to her family and herself. Baute asked back why she didn't think Rose should get in trouble. She answered back, "I cared for him. I didn't want to be responsible for something with a bad outcome."
Afterward, the New York Post's Julia Marsh caught this moment.
The cross examination will continue tomorrow.

This post has been updated to include additional testimony that followed the initial publication.