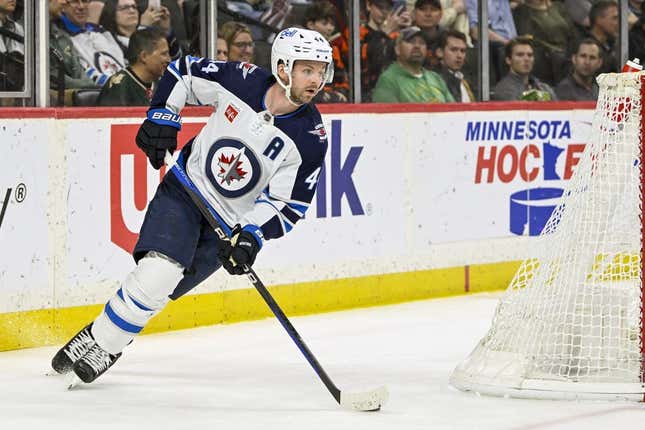 Winnipeg Jets defenseman Josh Morrissey will miss the remainder of the team's Western Conference first-round series due to a lower-body injury, coach Rick Bowness announced
Bass' ERA stinks, but not compared to who he is off the mound | Worst of the Week Countdown
Morrissey sustained the injury following a collision with Vegas Golden Knights defenseman Zach Whitecloud during the first period of the Jets' 5-4 double overtime loss in Game 3 on Saturday. The Golden Knights hold a 2-1 lead in the best-of-seven series heading into Game 4 on Monday in Winnipeg
"He's got a lower body (injury) and he's done for the series," Bowness said of Morrissey. "Now, when we get into next week, I'll be able to give you a better answer (about timeline going forward). I just know he's done for the series."
The loss of Morrissey is a big one for Winnipeg.
Morrissey, 28, totaled a career-high 76 points (16 goals, 60 assists) this season and averaged a team-leading 24:14 time of ice time per game. The former first-round pick has one assist in three games in the playoffs.
"We played all year long with a lot of injuries. Every team does and it's next man up," Bowness said. "He's a top five 'D' in this league right now. He plays all the important minutes and he's a guy that drives the offense. It's a big hole, but we played the rest of the game without him and scored four, so we're going to have to find a way to play the rest of the series without him because this series is far from over."
--Field Level Media