The man who made Bill Simmons wasn't prepared to hear he was done with ESPN.
"I haven't heard that," said John Walsh, after being told by Deadspin via a morning phone call that rumors of Simmons' departure simmered. "I talked to John Skipper last night at 9 and this didn't certainly didn't come up in our talk."
Walsh, executive editor at ESPN until his retirement earlier this year, gets more credit than anybody for creating the The Sports Guy legend. He brought Simmons to ESPN after reading his sledgehammer review of the 1999 ESPY awards for AOL Digital City, in which the writer called the show a "TV holocaust."
"I made fun of everything," Simmons once said of the piece that first put him on Walsh's radar.
Soon enough he was in the Page 2 contributors rotation, a spot previously held by heavyweight typists including Ralph Wiley and David Halberstam, and started building his own legacy.
G/O Media may get a commission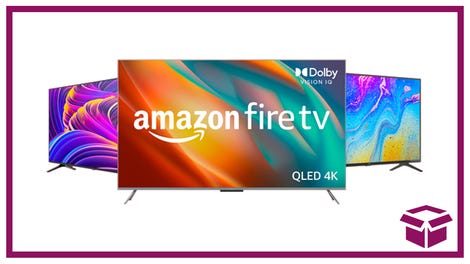 Ooh. stunning.
New Amazon Fire TVs
Simmons never stopped making fun of everything about ESPN. Walsh didn't deny that produced animosity for Simmons in Bristol, but said the relationship has been great for the network over the long haul.
"He's done some things at ESPN that have offended people in some way, or perturbed people, or, I don't know what the right word is, but things that made some people less than happy about what said he's said about the company," Walsh said. "But overall, he's been fantastic. I think he's talented, he's hard working, he's independent, a great thinker about sports, a tremendous sports fan, keeps up with pop culture, and he developed one of the most literate sites on the Internet with Grantland. I love the guy."
But, with Walsh retired, The Sports Guy's rabbi was gone. And not everybody in charge was willing to let Simmons be Simmons.
Asked what he thought Simmons' departure would mean for Grantland, Walsh said: "I don't know what this means. I don't even know that it's true."
A minute after Walsh hung up, ESPN President John Skipper issued a statement saying Simmons was done.
Photo via Getty