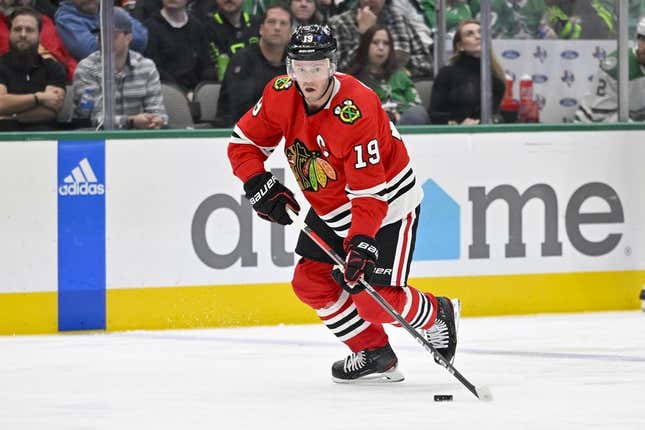 Chicago Blackhawks captain Jonathan Toews will return to the lineup for Saturday's game against the visiting New Jersey Devils, coach Luke Richardson announced
Will South Beach Flu give the Heat home court advantage? | Keep it a Buck(et)
Toews, 34, last played in a game for the struggling Blackhawks (24-45-6, 54 points) on Jan. 28 and has been sidelined since then with what he's revealed were the effects of long COVID-19 and chronic immune response syndrome. The latter condition kept him out for the entire 2020-21 season amid the pandemic
Richardson said on Friday that Toews admitted his return is "not going to be perfect. It might be ugly." The coach said he was quick with a response.
"I said, 'We're a little bit ugly right now, so you'll fit right now,'" Richardson said.
While Toews' short-term plans include Saturday's game, he said he is not yet ready to address any long-term plans such as retirement.
"To be fully honest, I'm not near making that decision yet," Toews said, per NBC Sports Chicago. "I don't feel like with what I've been through this year and this past season that I have enough clarity on what that decision is going to be."
Toews has totaled 28 points (14 goals, 14 assists) in 46 games this season. The three-time Stanley Cup champion (2010, 2013, 2015) is playing in the final season of an eight-year, $84 million contract and will become an unrestricted free agent at the end of the campaign.
A former Selke Trophy recipient as the league's top defensive forward in 2013, Toews has 880 points (371 goals, 509 assists) in 1,060 career games since the Blackhawks selected him with the third overall pick of the 2006 NHL Draft
--Field Level Media