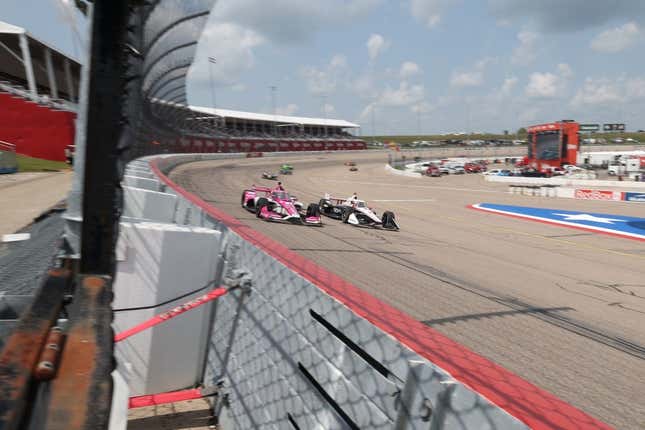 Josef Newgarden maintained his pristine record in oval races this season, winning the Hy-Vee Homefront 250 at Iowa Speedway on Saturday.
How running an NFL team is like running a restaurant | Chef Emeril Lagasse
Newgarden's only two wins of the season had come in oval races entering Saturday, as he prevailed at the PPG 375 in April at Texas Motor Speedway, and he took the checkered at the Indianapolis 500 in May.
Another race at Iowa Speedway, the Hy-Vee One Step 250, is scheduled for Sunday.
"These guys that are about to go lap down, they always run the leader really hard," Newgarden said. "That's the name of the game. It's legal, but man, it's a little frustrating at times. And it's gotten worse. It was much worse here than I've ever had it.
"I'm gonna study the tape. I'm gonna be better (Sunday) because if that's how it's gonna be, then I've just gotta elevate my game for Race 2."
Newgarden, in the No. 2 Chevrolet, was joined atop the leaderboard by his fellow Team Penske driver, Scott McLaughlin, who finished second in the No. 3 Chevrolet.
"I badly want to beat that guy, and I'm going to be trying everything I can to beat him," McLaughlin said of Newgarden. "But he's the epitome of a great teammate, and I appreciate the help he's given me."
Pato O'Ward, Marcus Ericsson and Will Power rounded out the top five.
Newgarden led a race-high 129 laps. Power sat in first for 119 laps, giving Team Penske the lead for 248 of the 250 laps.
Alex Palou of Chip Ganassi Racing, who currently sits in first in the championship standings, came in eighth to match his season-low finish.
--Field Level Media