A federal judge ruled Tuesday that the woman suing Derrick Rose and two friends, alleging that they took turns raping her when she was too drunk to consent, must use her real name if the case goes to trial. One of the woman's lawyers, Waukeen McCoy, said the judge ruled that way because "he wants everybody to have a fair trial, and he didn't want any inferences drawn [by the jury] from her name not being used."
The lawsuit, filed 12 months ago, is scheduled to go to trial on Oct. 4. Previously, judge Michael W. Fitzgerald ruled that the woman could use a pseudonym, which is allowed in sexual assault cases, but that Rose's attorneys could reveal her name to third-parties during discovery. Fitzgerald raised a similar concern about prejudicing the jury when he issued that decision.
The judge's ruling today, as McCoy described it to me, wasn't based on the arguments put forward by Rose's lawyers. Back in August, Rose's attorneys argued that revealing the plaintiff's name would allow the media to vet her allegations, and that she could still be protected by "appropriate restrictions on the media and public access to the proceedings." Later in the same filing, his lawyers argued that strict restrictions on naming her would not be necessary, "partly because the media has to some degree lost interest in this case."
In their latest filing, Rose's lawyers again said Doe must use her real name, but now pointed to the uptick in media coverage as the reason why. (Last week, the woman did several anonymous interviews with reporters, including Deadspin.) Now, instead of claiming that a lack of media interest meant she should be named, her "openly pandering to the media on a nationwide blitz tour" was among their reason why she should lose her ability to stay as Jane Doe.
But Rose got a media boost of his own, of sorts. About an hour before Tuesday's hearing, the National Basketball Players Association posted a feature-length press release touting Rose's empowerment of "at-risk youth through his community work," his role as a father, and his feelings about joining the Knicks and leaving Chicago. The 3,600-word piece, written by former sports journalist Jared Zwerling, finds no space for a mention of the sexual assault lawsuit against Rose that is scheduled to go to trial in two weeks.
G/O Media may get a commission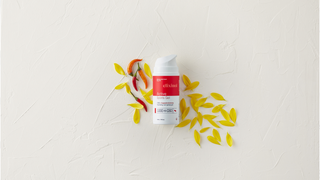 Asked on Twitter about the absence of mention of the lawsuit, Zwerling said:
---
Both sides also have submitted their proposed questions for potential jurors.

Doe's questions for prospective trial jurors takes a largely procedural route, asking if the jurors have health issues, scheduling conflicts, or if they know any of the three defendants. The proposed survey does ask, "Have you formulated any opinions as to what a woman should do in a situation when she has been raped?" then continues with a series of follow-up questions:
i. Do you think that every woman should react in the same way when she is raped?

ii. Have you known anyone in your family that has been sexually assaulted?

iii. Has anyone in the room been sexually assaulted?

vii. Do you think that a person can consent to sexual intercourse when they are intoxicated?

viii. Do you think that a person can consent to sexual intercourse when they are unconscious?

ix. Do you think that if someone invites you over to their home at 1:00 am that you have gained consent to have sexual intercourse with them?

x. What are your opinions of three men having sexual intercourse with one woman?
The list of proposed questions from Rose's camp includes:

4. Do you think NBA players are overpaid?

6. Do you think the younger generation has been exposed to a different set of values and mores when it comes to sex?

10. Do you think a woman has a right to have sex with three men in the same day if that is what she decides she wants to try? Would you judge a woman harshly who tried something like that for one night?

12. Do you think single people in their twenties are free to make whatever sexual choices they want to make, without being judged by it?

13. Do you think someone who admits to lying is more prone to lie in order to get money?

15. Have you heard the phrase "hell hath no fury like a woman scorned?" What does that phrase make you think?
Rose's attorneys filed yesterday a 13-page motion to include "evidence of plaintiff's sexual behavior and sexual predisposition" that detailed what Rose's camp argues are contradictions to Doe's assertion in her complaint that she was sexually conservative and Rose pushed her to do things she didn't want to do. The motion disappeared from the online federal court docket about the time Tuesday's hearing began. Daniel Werly, of sports law blog The White Bronco, a uploaded a copy of the filing yesterday. The judge, McCoy said, ordered a temporary seal on the motion.
Rose's lawyers did not immediately return a call for comment.