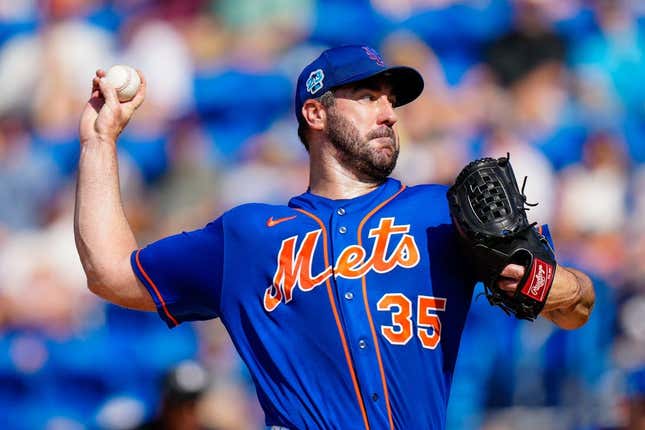 Justin Verlander said he anticipates making his regular-season debut in a New York Mets uniform before the end of this month as his strained teres major muscle continues to improve
Chris Paul should ride the bench next season | Keep it a Buck(et)
The Mets' splashy offseason signing, Verlander went on the 15-day injured list on March 30. He threw on the field Friday at about 75 percent capacity and told reporters that he's "really close to being able to take off the leash.
"The general soreness I was having is really dissipating quickly," Verlander said. "All positive signs."
Mets manager Buck Showalter, however, said the team will not rush back the 40-year-old right-hander, despite Verlander's optimism
"He's progressing really well and he'll be ready as quickly as that injury would dictate," Showalter said. "We're being pretty careful about it."
Signed to a two-year, $86.7 million contract, Verlander is coming off one of the best seasons of his career after helping the Houston Astros win the World Series.
Verlander went 18-4 and posted a career-best 1.75 ERA across 28 starts to win his third Cy Young Award.
His 244 career wins are the most among active players, and his 3,198 strikeouts are second only to teammate Max Scherzer, a fellow three-time Cy Young winner who has 3,201. They rank 12th and 13th on the all-time strikeouts list.
The Mets will face the Miami Marlins in their home opener on Friday
--Field Level Media