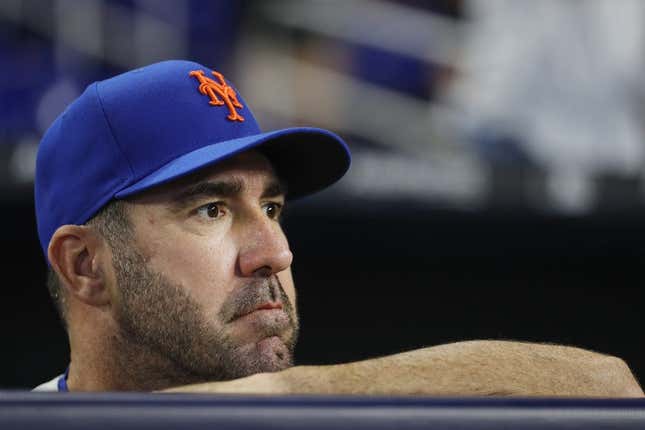 New York right-hander Justin Verlander will make one rehab start this Friday before making his Mets and season debut sometime next week
Bass' ERA stinks, but not compared to who he is off the mound | Worst of the Week Countdown
The Mets have not announced which affiliate will host Verlander
Verlander threw 43 pitches in a live batting-practice session on Sunday in Port St. Lucie, Fla. He opened the season on the injured list with a low-grade teres major strain near his right armpit, sustained during spring training.
The 40-year-old is tracking to make his first start May 3 in Detroit, where he spent his first 13 pro seasons.
Verlander said Tuesday that he's 99 percent ready.
"Throwing feels absolutely wonderful," Verlander said. "All positive signs."
Signed to a two-year, $86.7 million contract, Verlander is coming off one of the best seasons of his career after helping the Houston Astros win the World Series.
Verlander went 18-4 and posted a career-best 1.75 ERA across 28 starts to win his third Cy Young Award.
His 244 career wins are the most among active players, and his 3,198 strikeouts are second only to teammate Max Scherzer, a fellow three-time Cy Young winner who has 3,210. They rank 12th and 13th on the all-time strikeouts list.
--Field Level Media