For a team that just swept its first-round series and is comfortably in a two-power conference, the Cavaliers sure are messy right now. "There's a lot of things up in the air with our team," said LeBron James, as the Cavs head into a likely series against the Bulls without the services of starters J.R. Smith (suspension, backhanding Jae Crowder) and Kevin Love (injury, shoulder ripped out of socket by Kelly Olynyk.)
Love is out a minimum of two weeks, according to a report from ESPN. The prognosis could have been much worse; two weeks could see Love back in the lineup for a potential conference-final showdown with the Hawks, and the NBA finals beyond. (Both of these scenarios are, quite obviously, getting ahead of ourselves. But not by much.)
Still, it may not make Love or the Cavs feel any better to hear Olynyk tell the Boston Herald that he absolutely did not mean to tear Love's arm off to keep him from reaching a rebound.
"That's ridiculous," Olynyk told the Herald last night. "I would never intentionally hurt Kevin or anyone else. He locked my arm up, I locked up his as we were fighting for a loose ball. You lock up arms all the time in this league."

Olynyk, who said he had unsuccessfully attempted to contact Love through mutual contacts last night, also expressed concern.
"I wish him a very speedy recovery, and I hope he can come back to help his team in the playoffs," Olynyk said.
G/O Media may get a commission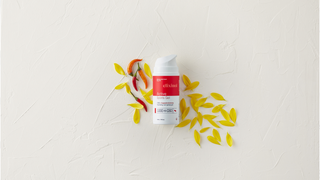 Love had called it "bush league" and James claimed it "didn't look like a basketball play." But the Celtics backed their teammate, telling reporters this is just how Olynyk plays, even in practice.