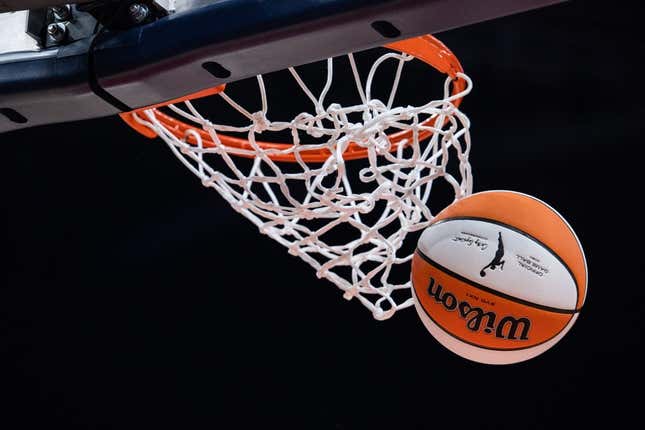 Kelsey Mitchell scored a season-high 36 points to fuel the Indiana Fever to a 90-86 victory over the Seattle Storm on Thursday in Indianapolis.
How running an NFL team is like running a restaurant | Chef Emeril Lagasse
Mitchell drained four 3-pointers and 12 free throws as she eclipsed her previous season-best point total of 28, set during the Fever's 83-73 win over the Phoenix Mercury on Sunday.
Indiana's NaLyssa Smith collected 16 points and 11 rebounds and Grace Berger added 14 points off the bench. Rookie Aliyah Boston recorded 12 points and 10 boards for the Fever (10-24), who posted consecutive wins for the second time this season. They first did so June 13-15.
Seattle's Jewell Loyd scored 19 of her 32 points in the fourth quarter. Ezi Magbegor contributed 19 points and 13 rebounds and Sami Whitcomb added 10 points for the Storm (10-24), who have lost three of their past four games.
Loyd converted a three-point play and a added 3-pointer and Mercedes Russell and Magbegor combined to make three free throws to forge a tie at 81-81 with 2:16 remaining in the fourth quarter.
Loyd gave Seattle the lead after sinking a 3-pointer with 1:44 to play. Mitchell made two free throws to cut into her team's deficit, then drained a mid-range jumper with 1:07 left to regain the lead for Indiana.
Smith made a free throw and Mitchell added two more to push the Fever's advantage to 88-84 with 20 seconds to go. Whitcomb scored from the interior to halve the deficit, but Mitchell made two more free throws with 12.1 seconds remaining to seal the win.
Magbegor and Kia Nurse each drained a 3-pointer on consecutive possessions to shave Indiana's lead down to 63-62 early in the fourth quarter. The Fever put a halt to that momentum with an 11-3 run, with five points coming from Mitchell.
Jordan Horston drained a jumper to level the contest at 36-36 with 3:58 remaining in the second quarter before Indiana went on a 10-2 run to end the half. Mitchell sank a long jumper and a 3-pointer and Victoria Vivians completed a three-point play to highlight that surge.
—Field Level Media