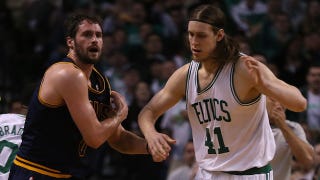 Well, shit. The Cleveland Cavaliers have just announced that Kevin Love will miss all of the upcoming Eastern Conference semifinals because of the separated shoulder that he suffered during the team's Game 4 victory over the Boston Celtics this weekend.
Here is the Cavs' official statement:
That doesn't sound good at all! There's a very real possibility that we have seen the last of Kevin Love this season.