Please look at the photograph above.
Why, you might ask, is Kevin Spacey wearing a Kevin Spacey sweatshirt where he appears to be in space, while holding a Kevin Spacey mask, as the spiked heads of dead Kevin Spacey masks flank him? Well, to answer that question, we have to go back to 2015, a simpler time.
A brief investigation shows that the Panthers began handing out Spacey in Space hoodies late last year as tokens to reward players for good games. Here's Sasha Barkov, looking more than a little confused, but happy nonetheless, in what is believed by experts to be the first official public appearance of the sweatshirt.
It continued. Spacey and the Panthers agreed that their charity foundations would take a 50/50 split of profits, and the Panthers started selling the sweatshirts for $40 a pop.
G/O Media may get a commission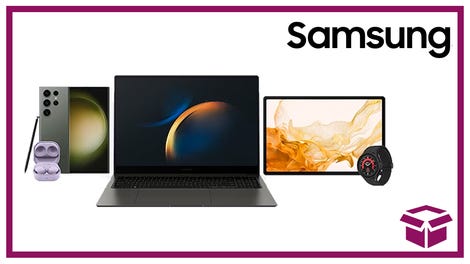 24 hour deals
Discover Samsung - Daily Deal
And then, on Thursday; a breakthrough. Please turn your sound on and enjoy Kevin Spacey enjoying "679" while packing a 1738 jersey into a suitcase.
Last night, he showed up to the Panthers' game against the Red Wings and removed the false Kevin Spacey visage in the second period to what I can only describe as raucous praise. I was a bit skeptical about the Panthers' bona fides until their fans stood up and serenaded Spacey with like 30 solid seconds of noise.
The Panthers lost to the Red Wings last night, so maybe he's not the best good luck charm, but maybe they need to give out 20,000 masks instead of 10,000. Anyway, Kevin Spacey and the Panthers: They're buds now!
So there you have it.