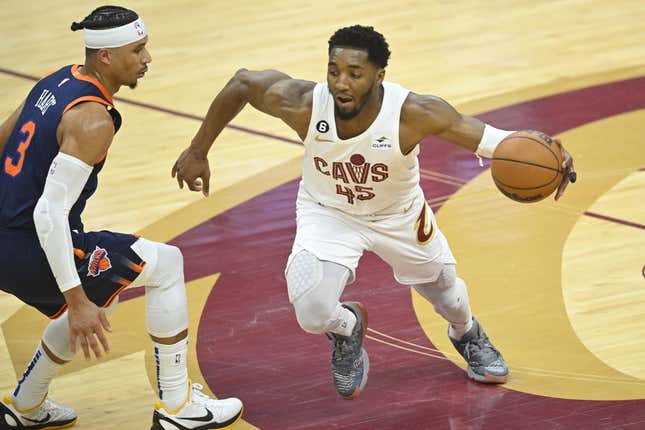 New York Knicks key reserve Josh Hart was upgraded to questionable for Game 2 of the Eastern Conference first-round series with the Cleveland Cavaliers on Tuesday
Air Jordans are more American than McDonald's French fries | Deon Cole's Ultimate Sports Fantasy
Hart sprained his left ankle on Saturday but departed the team gameday shootaround optimistic he would be in the lineup after initially being listed as doubtful on Monday's injury report. Hart was limited in practice Monday.
Knicks coach Tom Thibodeau said Hart's availability will be determined on how he feels before the game
Hart scored 17 points and 10 rebounds off the bench in the Knicks' 101-97 win in Game 1 on Saturday, including a crucial 3-pointer with under two minutes to play. He injured the ankle before the crucial shot
He also is one of the primary defenders the Knicks assign Cavaliers All-Star guard Donovan Mitchell. Mitchell had 38 points in Game 1
Thibodeau said Quentin Grimes could see more minutes if Hart is limited.
Hart, obtained from Portland in a four-team trade in February, averaged 9.8 points, 7.8 rebounds and 3.8 assists in 76 games (52 starts) for the two clubs this season. He started just one of 25 games with the Knicks since the trade
It was Hart's 3-pointer with 1:49 remaining Saturday night that gave the Knicks a 95-93 lead, one they would not relinquish the rest of the game
--Field Level Media