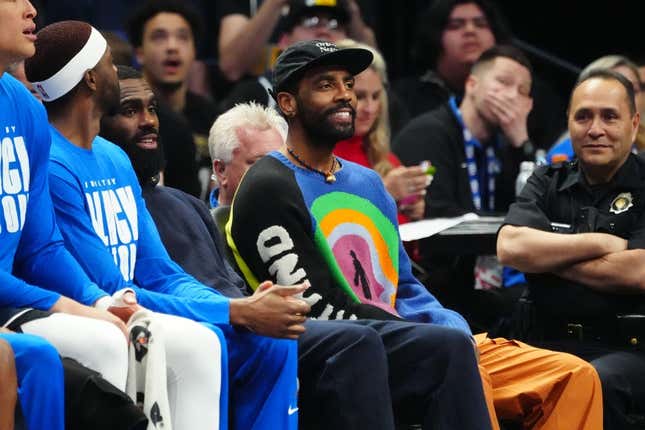 The Dallas Mavericks will play a must-win game on Friday night against the Chicago Bulls without five players, including All-Star guard Kyrie Irving
Does Jimmy Butler have the best NBA Finals origin story? | Agree to Disagree
A loss would eliminate the Mavericks (38-42) from the play-in tournament
Joining Irving (right foot) as unavailable on Friday are Tim Hardaway Jr. (left ankle), Josh Green (rest), Maxi Kleber (right hamstring) and Christian Wood (rest). Star guard Luka Doncic (left thigh) is listed as probable.
To qualify for the play-in, Dallas will need to beat the Bulls as well as the San Antonio Spurs at home on Sunday, combined with an Oklahoma City Thunder loss to the Memphis Grizzlies on Sunday.
The Mavericks stand to gain by losing, however. The Mavericks are tied with the Bulls for the 10th-best odds in the upcoming NBA draft lottery, and they owe the New York Knicks a first-round draft pick to complete the 2019 Kristaps Porzingis deal. The pick is top-10 protected, however
Mavericks owner Mark Cuban, however, said his team is not tanking to preserve the pick, per ESP
"The guys don't wanna do that," Cuban said. "Players aren't gonna do that. Players don't do that."
--Field Level Media