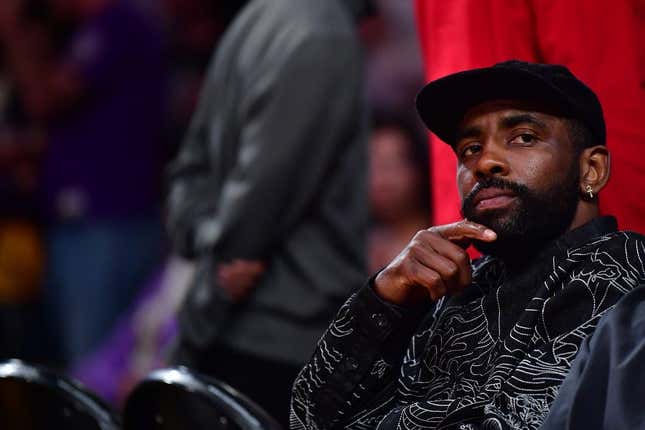 Up to six teams are setting up visits to Kyrie Irving at an undisclosed location in Los Angeles as the free agent point guard decides his future.
How running an NFL team is like running a restaurant | Chef Emeril Lagasse
CBS Sports reported Irving has meetings with both L.A. teams -- the Lakers and Clippers -- and multiple reports added other suitors to the list: the Phoenix Suns, Miami Heat, Houston Rockets and his most recent employer, the Dallas Mavericks.
Irving joined forces with Kevin Durant and made a pact to sign with the Brooklyn Nets when he was last in the position to sign a free agent deal.
Irving could opt to remain sidekicks with All-NBA forward Luka Doncic by committing to a deal with the Mavericks, but he's also open about his desire to be teammates with LeBron James again. James and Irving won an NBA championship with the Cleveland Cavaliers.
The Athletic reported a few teams are likely to meet with Irving via remote video calls.
Miami won the Eastern Conference but after Victor Oladipo opted in for next season at a salary of nearly $10 million, the Heat can offer only the mid-level exception at $4.3 million without making other moves. Miami has been mentioned in trade talks involving multiple high-level players.
Friday marks the opening of a negotiating period for teams and free agents. Contract agreements are permitted but any deals reached are not official until July 6 under NBA rules.
Irving, 31, played 20 games in Dallas following a trade deadline swap with the Nets. He signed a four-year, $136.5 million deal with Brooklyn in July 2019, which included a player option for the 2022-23 season.
--Field Level Media