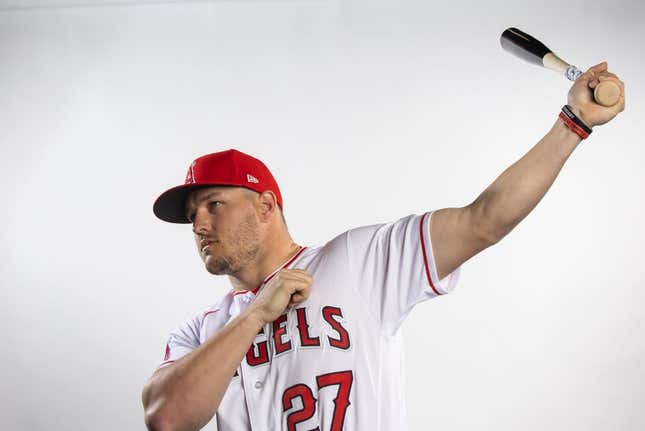 Defense of the 2017 World Baseball Classic championship opens for the United States on Saturday night in Phoenix with a matchup against Great Britain.
How running an NFL team is like running a restaurant | Chef Emeril Lagasse
"I can make the argument that this is the greatest collection of American players that will share a clubhouse and represent their country," USA manager Mark DeRosa said.
The gap between the most recent World Baseball Classic is six years because of the cancellation of the 2021 tournament due to COVID-19 restrictions. The MLB and MLBPA also were working out a new collective bargaining agreement during that time.
With a new version Team USA finally assembled, DeRosa's best-ever argument has some merit.
The US roster features 10 alumni from the national team, 19 MLB All-Stars, 11 Silver Slugger Award recipients, seven World Series champions, four Rawlings Gold Glove Award winners, four MLB Most Valuable Players, four batting title champions, three Rookies of the Year and one Cy Young Award winner.
Mike Trout, a three-time American League MVP with the Los Angeles Angels, is the captain for Team USA.
St. Louis Cardinals teammates Nolan Arenado and Paul Goldschmidt return from the 2017 USA team that won the country's first gold medal in the event.
Other USA Baseball alums, at any level, include Trout, Daniel Bard (Colorado Rockies), Lance Lynn (Chicago White Sox), Kyle Schwarber (Philadelphia Phillies), Kyle Tucker (Houston Astros), Trea Turner (Phillies), and Bobby Witt Jr. (Kansas City Royals).
Veteran right-hander Adam Wainwright, 41, will start for USA against Great Britain in the country's WBC debut.
"There's a lot of pride there and my family is very excited for me," said Wainwright, who will have his wife, Jenny, and four children on hand. "My mom and my brother are very happy for me, and all the people back home (in Brunswick, Ga.) are fired up and excited for me to go do it, too."
Trayce Thompson, who hit 13 home runs last year with the Los Angeles Dodgers and has 39 in his MLB career, is one of Great Britain's top players.
The only other Great Britain player on an MLB 40-man roster is Cincinnati Reds reliever Ian Gibaut.
Seattle Mariners' top prospect Henry Ford, a catcher picked 12th overall in the 2021 MLB Draft, is part of the Great Britain team because both of his parents were born there.
"Baseball doesn't have a very high profile in Britain, but when they qualified there was a full-page article in the London Times," Ford said. "The BBC ran a segment on it. That's probably the biggest thing -- what it might do for the future of British baseball."
--Field Level Media