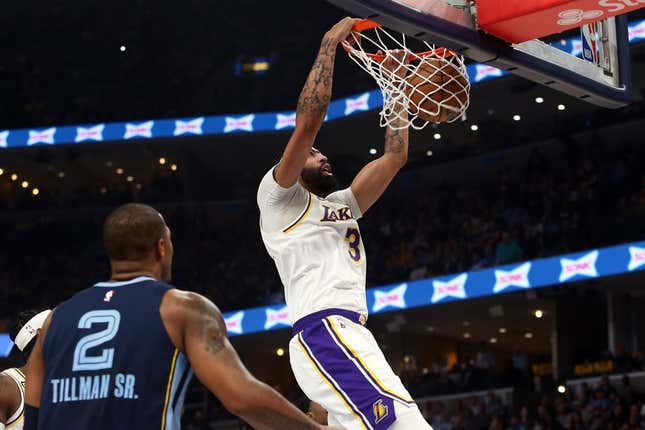 Rui Hachimura came off the bench to score a team-high 29 points, LeBron James and Anthony Davis both posted double-doubles and the seventh-seeded Los Angeles Lakers scored a Game 1 road win over the No. 2 seed Memphis Grizzlies 128-112 on Sunday
Bass' ERA stinks, but not compared to who he is off the mound | Worst of the Week Countdown
Hachimura erupted to shoot 11-of-14, including 5-of-6 from beyond the 3-point arc. All five of his made 3-point attempts came in the second half to spark Los Angeles to a 1-0 series lead.
Hachimura was one of four Lakers to score at least 21 points, joined by Austin Reaves with 23, Davis with 22 and James with 21. Davis also grabbed a game-high 12 rebounds, seven blocked shots and three steals
James secured 11 rebounds, blocked three shots and made two steals. D'Angelo Russell chipped in another 19 points and seven assists in the win.
Los Angeles used two big runs in the fourth quarter to take command, the latter a game-ending 15-0 outburst after Memphis All-Star Ja Morant went to the locker room with a hand injury.
The Lakers pulled ahead previously with a 10-0 run, a stretch that lasted 3:10 and proved significant for more than just Los Angeles' spurt
Amid the run, Morant attacked the rim but Anthony Davis stepped just in front of the charge circle to draw an offensive foul. Morant came down awkwardly and had to leave for the locker room in a scene not unlike Davis' own exit from the Lakers lineup just before halftime
While Davis returned after intermission from the apparent arm injury, Memphis played the final 5:48 without Morant, who finished with 18 points.
The Grizzlies initially responded with an 11-5 run after Morant's exit that cut a seven-point deficit down to one, 113-112. Jaren Jackson Jr. capped the modest Memphis run with a 3-pointer, the last of his game-high 31 points -- and the last points the Grizzlies scored all game
Memphis closed on a 3:11 drought, during which Los Angeles got seven straight points from Reaves. Before his own mini-run, Reaves also set up Hachimura for the last of Hachimura's 3-pointers with a behind-the-back pass for an assist.
--Field Level Media