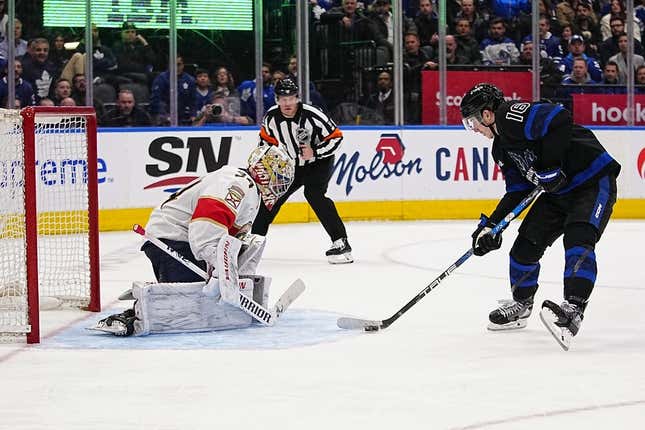 Toronto Maple Leafs forward Mitch Marner will miss his first game of the season on Sunday when he sits out against the Detroit Red Wings, coach Sheldon Keefe announced
Bass' ERA stinks, but not compared to who he is off the mound | Worst of the Week Countdown
"Marner is not going to play today," Keefe said. "He's got some bumps and bruises he's been going through as somebody who's played as much as he has would."
Marner, 25, has team-leading totals in assists (67) and points (95) to go along with 28 goals in 75 games this season.
The second-place Maple Leafs (45-20-10, 100 points) hold a four-point lead over the Tampa Bay Lightning (45-26-6, 96 points) in the Atlantic Division with two games in hand
"Mitch wants to play every game, but I think Mitch sees the big picture," Keefe said. "As it'll work out for him, he'll get today off and get tomorrow off. He'll come back in on Tuesday. That's two days in a row (of rest) that he'll be able to get. So anything that he might be nursing in terms of bumps and bruises or wear and tear, he has a chance to push through that. And I think that will be helpful."
Mark Giordano and Jake McCabe also will sit out Sunday's game for rest purposes for the Maple Leafs, who will insert fellow defenseman Conor Timmins into the lineup
The Maple Leafs also recalled forward Nick Abruzzese from the Toronto Marlies of the American Hockey League on an emergency basis
Abruzzese, 23, has totaled 44 points (15 goals, 29 assists) in 65 games with the Marlies this season.
--Field Level Media