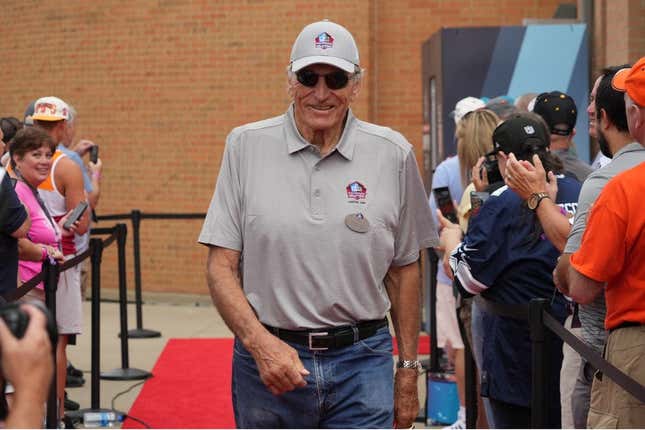 Hall of Fame linebacker Dave Wilcox, who spent his entire 11-year career with the San Francisco 49ers, died on Wednesday. He was 80
Air Jordans are more American than McDonald's French fries | Deon Cole's Ultimate Sports Fantasy
The Pro Football Hall of Fame announced Wilcox's death. A cause of death wasn't revealed but the Hall of Fame said Wilcox recently underwent heart surgery.
Wilcox was a seven-time Pro Bowl selection, including six straight seasons from 1968-73. He had 14 interceptions and 12 fumble recoveries in 153 games (144 starts) and was inducted into the Hall of Fame in 2000.
"While Dave Wilcox was a nicknamed 'The Intimidator' for his aggressive style of play, he was a kind, humble and gracious man in all other aspects of life," Hall of Fame president Jim Porter said in the announcement. "He transformed the outside linebacker position -- one of the many feats that earned him a forever home in Canton.
"Our thoughts and prayers are with Dave's wife, Merle, and their entire family. We will preserve his legacy for generations to come."
Cal football coach Justin Wilcox, a son of Dave's, is one of the survivors.
Dave Wilcox was born in Ontario, Ore., and began his college football career at Boise Junior College (now Boise State) before transferring to Oregon. He excelled as a defensive end in two seasons for the Ducks (1962-63) and was inducted into the Oregon Athletic Hall of Fame in 1993.
The 49ers selected Wilcox in the third round (29th overall) in the 1964 draft
--Field Level Media