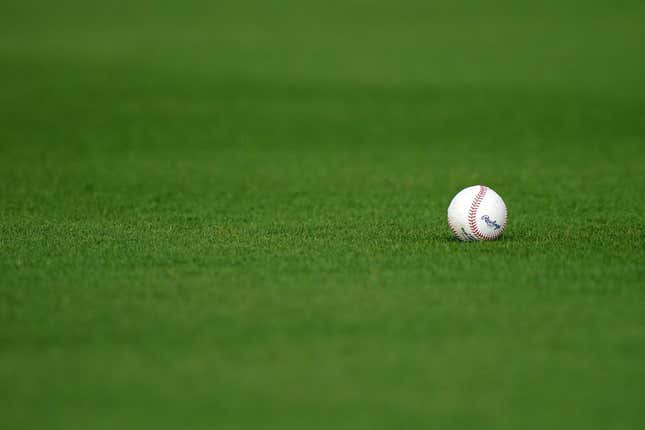 Don Denkinger, a longtime American League umpire who erred on a key call in the 1985 World Series, died at age 86, Major League Baseball announced on Friday.
'Soccer fandom is full of gatekeepers' says Ted Lasso actor Brendan Hunt
Denkinger was an umpire from 1969-98, and he worked four World Series, six league championship series and three All-Star Games. He later served as an umpire adviser.
In 1985, his mistake on a call at first base in Game 6 helped the Kansas City Royals turn around their series against the St. Louis Cardinals.
With St. Louis up 1-0 to start the ninth inning, pinch hitter Jorge Orta hit a grounder to first base that Jack Clark fielded and flipped to pitcher Todd Worrell for the apparent first out. However, Denkinger incorrectly called Orta safe.
Four batters later, pinch hitter Dane Iorg hit a two-run single, giving Kansas City a controversial 2-1 win. In Game 7 the next night, the Royals clobbered the Cardinals 11-0 to capture the championship.
In 2015, Denkinger recalled to Sports Illustrated, "I was in good position, but Worrell is tall, the throw was high, and I couldn't watch his glove and his feet at the same time. It was a soft toss, and there was so much crowd noise, I couldn't hear the ball hit the glove. ...
"No one wants to be embarrassed like that. My job is predicated on being right all the time, and I like to be right all the time. But we're only human, and now it's history. I can't change anything. Even admitting I was wrong doesn't change anything."
Denkinger was on the field for another of baseball's most famous games. He called balls and strikes for Game 7 of the 1991 World Series, when Jack Morris and the Minnesota Twins outlasted John Smoltz and the Atlanta Braves for a 1-0, 10-inning win.
--Field Level Media