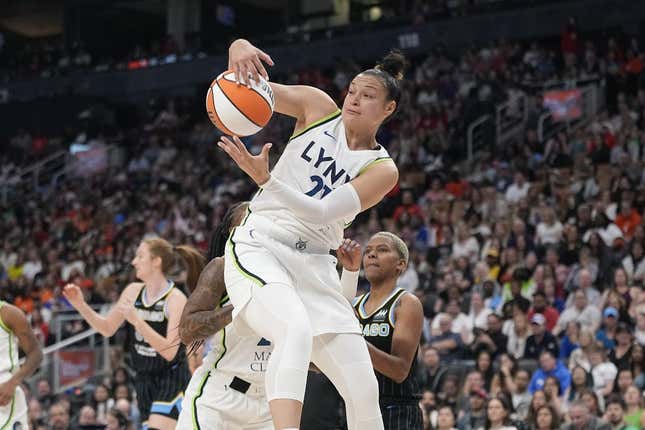 Minnesota Lynx guard Kayla McBride signed a multi-year contract extension on Friday.
How running an NFL team is like running a restaurant | Chef Emeril Lagasse
Terms were not disclosed by the team, however Winsidr reported it was a two-year deal.
"Kayla has proven to be such an integral part of the Lynx since her arrival in 2021. Her play this season, coupled with her leadership, has been vital to the Lynx returning to playoff basketball," said Cheryl Reeve, Lynx president of basketball operations and head coach.
"We look forward to KMac wearing the Lynx uniform for years to come."
McBride, 31, has averaged 13.9 points, 3.2 rebounds, 2.2 assists and 1.3 steals in 36 games (all starts) this season.
"I couldn't be more excited to continue my career with this franchise and elevate the success we've seen, especially throughout this season," McBride said. "Minnesota is a special place with some of the greatest fans in the WNBA, so I feel so fortunate to be part of what we're growing here."
A three-time All-Star, McBride has averaged 14.3 points, 3.4 rebounds and 2.3 assists in 294 career games (291 starts) with the San Antonio Stars (2014-17), Las Vegas Aces (2018-20) and Lynx.
—Field Level Media