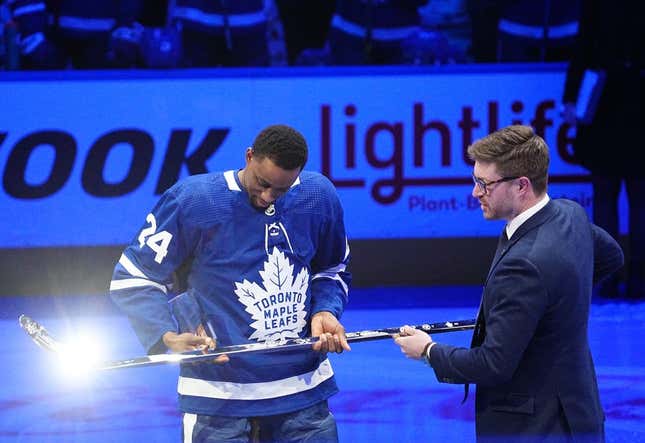 The Toronto Maple Leafs are splitting with general manager Kyle Dubas, the club announced Friday
Chris Paul should ride the bench next season | Keep it a Buck(et)
Dubas' contract was set to expire on June 30.
"I would like to thank Kyle for his unwavering dedication over these last nine seasons with the organization, including his last five as general manager," team president Brendan Shanahan said in a news release. "Kyle fostered a great culture within our dressing room and staff, and consistently pushed to make our team better season over season. We wish Kyle and his family the best moving forward and thank him for his valuable contributions."
The move comes after the Maple Leafs were eliminated in the second round of the Stanley Cup Playoffs by the Florida Panthers in five games
Dubas, 37, joined the franchise in 2014 as assistant general manager, and he concurrently served as GM of the Toronto Marlies of the American Hockey League. He was promoted to Maple Leafs GM in 2018
He hinted Monday in his end-of-season news conference that it might be time for him to take some time off. He had been linked to the general manager opening with the Pittsburgh Penguins but said Monday he wasn't seeking another franchise.
He said it would be a "family decision" as to whether he returned as GM in Toronto.
"It will either be here, or it will be taking time to recalibrate on the season here," Dubas told reporters Monday. "You won't see me next week popping up elsewhere."
Toronto finished more than 10 games above .500 in each of his campaigns.
They logged 111 points this season, fourth best in the Eastern Conference. The Maple Leafs finally won a playoff series for the first time since 2003-04 by eliminating Tampa Bay before the loss to the Panthers
--Field Level Media