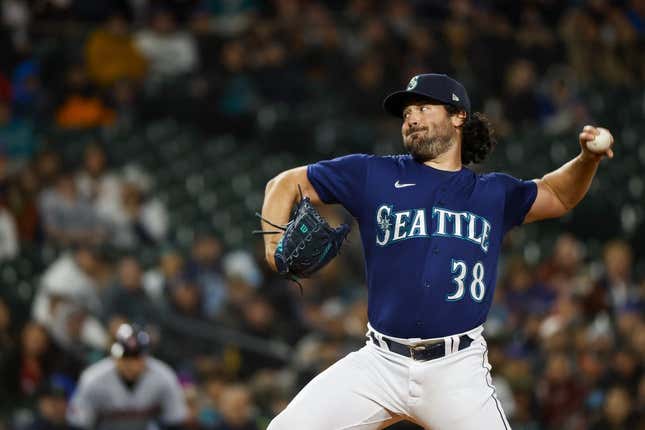 Seattle Mariners left-hander Robbie Ray will undergo season-ending flexor tendon surgery on his pitching forearm, manager Scott Servais said before Wednesday's road game against the Philadelphia Phillies
'Soccer fandom is full of gatekeepers' says Ted Lasso actor Brendan Hunt
Ray has pitched just once this season due to the injury. He struggled with his velocity over 3 1/3 innings during the March 31 start against the Cleveland Guardians and was placed on the injured list the following day.
Ray said after the start that he began experiencing issues during the second inning. He allowed five runs (three earned) with four hits and five walks in the 91-pitch outing.
The Mariners were initially hoping he would return from the injury in four to six weeks
Ray, 31, is in the second season of a five-year, $115 million deal with the Mariners. He signed as a free agent after winning the American League Cy Young Award in 2021 for the Toronto Blue Jays
Ray went 12-12 with a 3.71 ERA and 212 strikeouts in 32 starts last season. He has topped 200 strikeouts five times during his 10-year career.
Overall, Ray is 74-71 with a 3.96 ERA and 1,505 strikeouts in 226 appearances (222 starts) with the Detroit Tigers (2014), Arizona Diamondbacks (2015-20), Blue Jays (2020-21) and Mariners
--Field Level Media