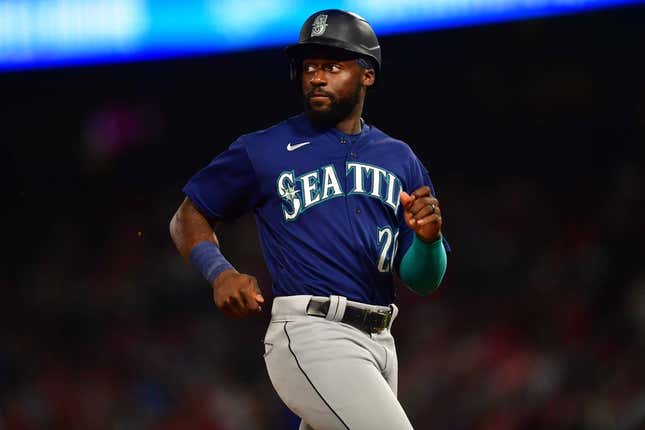 The Seattle Mariners reinstated outfielder Taylor Trammell from the 10-day injured list on Sunday
The team also placed right-hander Easton McGee on the 15-day IL with a right forearm strain.
Trammell, 25, has been out since sustaining a broken hamate bone in his right hand in an offseason workout.
He hit .345 with a 1.049 OPS, two homers and four RBIs during an eight-game rehab assignment at Triple-A Tacoma.
Trammell batted .174 with 12 homers and 28 RBIs in 94 games with Seattle across the 2021 and 2022 seasons.
McGee, 25, made a terrific Mariners debut against Toronto on Saturday, taking a no-hitter into the seventh inning in his first career start
Matt Chapman doubled off the wall with two outs in the seventh to break it up and the Blue Jays went on to win, 1-0, in 10 innings.
"It wasn't the best pitch but I'm not going to nitpick and say I'm mad," McGee said after striking out two and walking one in 6 2/3 scoreless innings. "That was awesome. I'm very thankful."
--Field Level Media