Every morning, the fine folks at Sports Radio Interviews sift through the a.m. drive-time chatter to bring you the best interviews with coaches, players, and personalities across the sports landscape. Today: Cubes breaks out the schadenfreude.
Mark Cuban joined ESPN Radio Dallas with Ben and Skin to discuss his team's chemistry, why we've seen the Mavs dunk more this season, Colin Cowherd's argument against European players, Miami's tough start to the season and whether he believes Pacquiao/Mayweather will ever happen.
On the chemistry of the Mavericks:
"Everybody gets along really well. Chemistry manifests itself in different ways. There are guys who are bad guys who just don't care about anything. Then there are guys who, from time to time, get disappointed about playing time. That's really not a chemistry issue. That's almost a good thing, because you want guys who want to play. It's the guys that don't care and don't play and go mess around that create the chemistry issues."
On why the Mavericks are dunking more:
"One of the problems that the Mavs have had is teams have figured out to overplay us aggressively. They'll front us, they'll three-quarter us so that it's harder to make an entry pass and we never back-door them. One of the things Coach Carlisle has been adamant about is crisp cuts and making the smart basketball cuts. … You've started to see a lot more of that."
On Colin Cowherd's argument against European players:
"It comes from not paying attention. I like Colin, he's a good guy and everything, but that doesn't mean he knows everything, and he certainly isn't watching a lot of games. He must have missed [Manu] Ginobili fouling Dirk when Dirk was taking it to the basket to tie a game that we won in overtime to take us to the Finals. He must have missed Dirk's 50 points. … They're not paying attention to that stuff. They're working off stereotypes that have no meaning any longer. You don't play as many years, as many games, as Dirk has played without having an incredible level of toughness and intensity. … Some people, their foot's up your ass and you don't even know it and that's Dirk. Kevin Garnett will tell you his foot's up your ass but he's walking away."
G/O Media may get a commission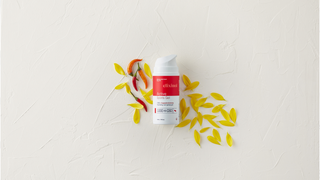 On the slow start for the Miami Heat:
"Hallelujah, boys, is that great or what? … How cool is that? Now, they could still turn it around and win out for all that matters, but you're starting to see some of the problems. Any team with a strong, big guy that can score, they're getting abused by. Paul Millsap goes out and pulls a Tracy McGrady. What, Tracy McGrady scored 13 and 30 and Paul Millsap scores 11 in 29 seconds or something like that? They just don't have size to battle. They have the fewest points in the paint of any team and that's tough. … My buddy Dan Gilbert is smiling all the way, too. Again, it's early in the season and you never quite know how it's going to play out, but how glorious."
On whether he believes Pacquaio/Mayweather will happen:
"You know, Floyd's Mr. Money, he's Money Mayweather, so if the money's there, he'll make it happen somehow."
This post, written by Eric Schmoldt, appears courtesy of Sports Radio Interviews. For the complete highlights of the interview, as well as audio, click here.
More From Sports Radio Interviews
• Surprise! Tom Ricketts wants to renovate Wrigley Field, but he wants Illinois to pay for it.
• Matt Cassel is pleased with his garbage-time passing performance.
• LeSean McCoy thinks Andy Reid has style. Yeah.