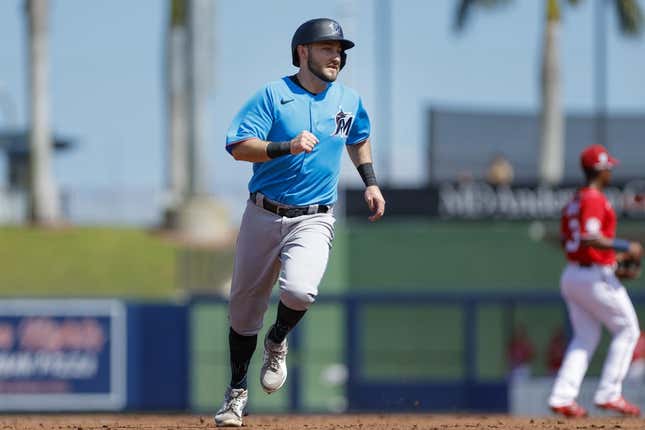 The Miami Marlins added Garrett Hampson to their 40-man roster on Wednesday after the utility man signed a minor league contract with the club before spring training.
Bass' ERA stinks, but not compared to who he is off the mound | Worst of the Week Countdown
Hampson played five seasons with the Colorado Rockies but was non-tendered this past offseason, making the 28-year-old a free agent. Over 419 career games, Hampson is a .235 hiter with 26 home runs, 90 RBIs and 52 stolen bases.
The move puts Hampson closer to making the Opening Day roster after batting .222 with a pair of extra-base hits in 11 spring games with Miami before Wednesday. Hampson has 179 career games in center field, 140 at second base and 66 at shortstop.
In a corresponding move, the Marlins placed right-hander Anthony Bender on the 60-day injured list after he underwent Tommy John surgery in August. Bender might miss all of the 2023 season.
--Field Level Media