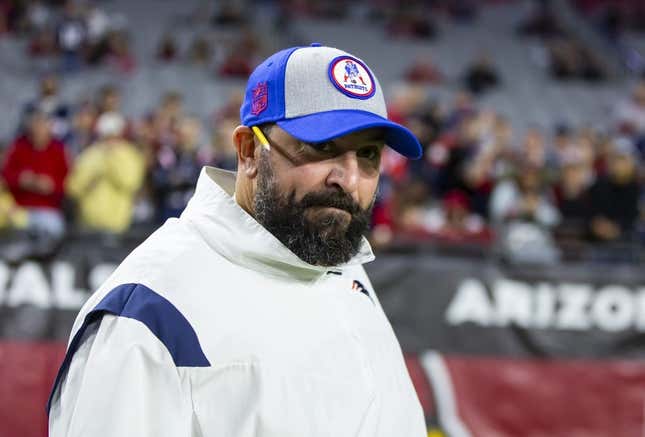 Philadelphia head coach Nick Sirianni said Thursday that Matt Patricia is "trending" toward joining the Eagles' coaching staff, which was ransacked in the offseason
Bass' ERA stinks, but not compared to who he is off the mound | Worst of the Week Countdown
Sirianni made the comments during a press conference to announce promotions and final additions to the coaching staff.
"I know that there was a report out there, and we're trending in that direction," Sirianni said. "It's nothing final yet, and we're trending in that direction."
ESPN reported shortly later that the move to hire Patricia was official.
Sirianni said he talked with All-Pro cornerback Darius Slay, trying to dispel any notion of existing tension between Slay and Patricia, which began while the pair were in Detroit.
"You talk to guys and make sure everyone's comfortable with it," Sirianni said. "I had conversations with Slay, I had conversations with coach Patricia. I know it'll be a good-working relationship for us when that happens."
Patricia had been added to the team's official website as a senior defensive assistant before getting scrubbed.
Patricia, 48, returned to the New England Patriots in 2021 and the became the de facto offensive coordinator in 2022 after Josh McDaniels left to become the head coach in Las Vegas. Patricia had been the defensive coordinator for six years before becoming the head coach of the Detroit Lions, where he went 13-29-1 before getting fired in Week 12 of the 2020 season.
The Eagles did announce seven changes to their coaching staff -- three promotions and four additions -- after losing both coordinators to head coaching jobs in the offseason
Pass game coordinator Kevin Patullo was promoted to associate head coach. The Eagles promoted quarterbacks coach Brian Johnson to offensive coordinator in February after Shane Steichen left to become head coach of the Indianapolis Colts. Alex Tanney replaced Johnson as QBs coach
The Eagles also promoted D.K. McDonald to defensive backs coach and Tyler Scudder to assistant linebackers coach. The Eagles named Sean Desai their new defensive coordinator on the same day as Johnson. Desai replaced Jonathan Gannon, who took the top job in Arizona
Additions to the Eagles' staff include Mike DiAngelo (defensive quality control), Taver Johnson (assistant defensive backs coach), Ronell Williams (nickels coach) and Tyler Yelk (assistant to the head coach)
--Field Level Media