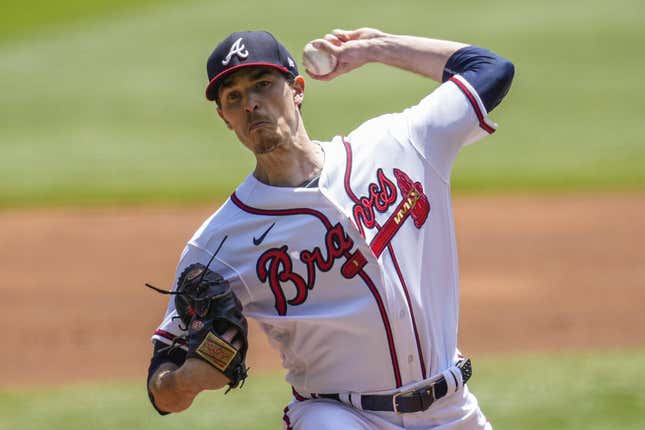 The Atlanta Braves and New York Mets, who battled each other for the National League East championship to the final day a year ago, renew their rivalry on Friday when they open a four-game series in New York
Does Jimmy Butler have the best NBA Finals origin story? | Agree to Disagree
The teams tied for first place in 2022 with 101 wins, but the Braves won the tiebreaker based on their 10-9 head-to-head advantage during the regular season. The key was Atlanta's three-game home sweep of the Mets in the penultimate series, which earned the Braves their fifth straight division championship
The Braves come into the series after wining three of four games in Miami. However, they took a stinging loss on Thursday, as the Marlins erased a four-run, ninth-inning deficit and pulled out a 5-4 victory
The Mets beat the visiting Washington Nationals 9-8 on Thursday to end a four-game losing streak and salvage one win from the three-game series. Pete Alonso ended an 0-for-16 stretch by going 2-for-5 with a double and two RBIs
After Washington scored five runs in the eighth to take an 8-7 lead, the Mets rallied for two in the bottom of the inning on an RBI double from Alonso and an RBI triple from Jeff McNeil
New York manager Buck Showalter said, "Our guys came in when that inning was over and we'd relinquished the lead and just said, 'Let's go.' They were really focused coming in there instead of saying, 'It's just not our night.' That's never been the mentality of these guys.
"Really proud of them. It's fun to watch, fun to be a part of just watching them perform."
The pitching matchup for the series opener features New York left-hander David Peterson (1-3, 7.36 ERA) against Atlanta southpaw Max Fried (1-0, 0.60).
Peterson lost to the host San Francisco Giants in his most recent start on Saturday. He pitched five innings and was roughed up for seven runs on seven hits and one walk with eight strikeouts. He remains in the rotation because of injuries to Justin Verlander and Max Scherzer's 10-game suspension for use of a foreign substance on the ball.
"There are two sides of the coin," Peterson said. "I feel good with my stuff and there's good results in there. And then there's just some things that are hurting me right now and those need to be cleaned up. And we've got some guys down and so as a part of this rotation, I need to be better and hold up my end of the bargain."
Peterson is 3-3 with a 4.50 ERA in eight career appearances, seven starts, against the Braves. His last appearance vs. Atlanta was on Oct. 1, when he worked two-thirds of a scoreless inning
Fried has retained the form that made him runner-up in the 2022 NL Cy Young Award voting. After sustaining a left hamstring strain in the season opener and ending up on the injured list, Fried has returned to work two scoreless stints.
In his latest outing, against the Houston Astros on Sunday, he received no decision after tossing 6 2/3 scoreless innings and yielding three hits and three walks. He struck out five.
"I made some good pitches when I needed to," Fried said. "I felt really confident."
In 21 career appearances (16 starts) against the Mets, Fried is 7-5 with a 2.78 ERA and 101 strikeouts in 97 innings. Last season, he was 3-2 with a 2.79 ERA in five starts against New York
Atlanta continues to have trouble closing games. A.J. Minter, the designated closer until Raisel Iglesias returns from the injured list, blew the lead in the ninth inning on Thursday. The left-hander has given up two or more runs in three of his past four outings.
Iglesias and center fielder Michael Harris II are both on a rehab assignment in Triple-A Gwinnett and are not expected to be activated for the New York series.
--Field Level Media