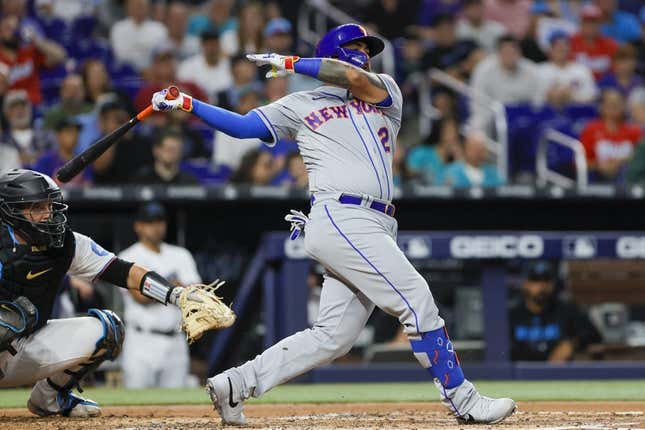 New York Mets starting catcher Omar Narvaez is expected to miss 8-to-9 weeks with a high-grade strain of his left calf
'Soccer fandom is full of gatekeepers' says Ted Lasso actor Brendan Hunt
Narvaez had an MRI on Thursday, the team said in its announcement. He will be placed on the injured list.
Narvaez left Wednesday's game at Milwaukee after feeling "tightness," he told reporters after the game. Tomas Nido replaced Narvaez in the ninth inning of the Mets' walk-off loss
The New York Post reported Wednesday that top catching prospect Francisco Alvarez would join the Mets in New York for their Friday home opener in the event Narvaez lands on the IL. The Mets haven't yet announced an official move
Alvarez is off to a hot start at Triple-A Syracuse, having belted two home runs in four games. He has an OPS of 1.056.
Narvaez, 31, was batting .286 with two RBIs in his first five games with the Mets. He signed a one-year deal with the club in the offseason
He's a career .258 hitter with 51 home runs and 193 RBIs in eight seasons with four teams. He made the All-Star team in 2021 with Milwaukee.
--Field Level Media