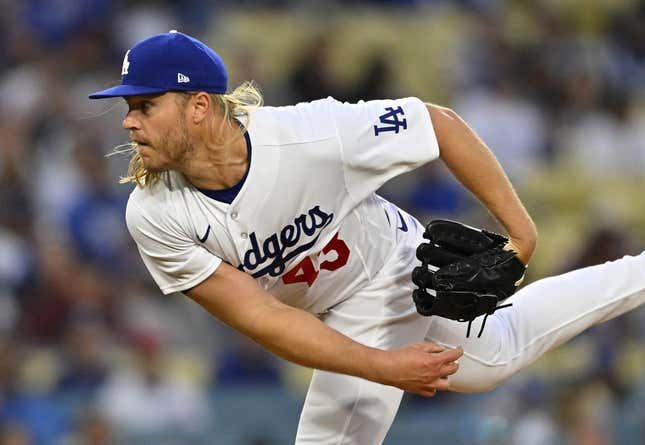 Brandon Nimmo hit a two-run home run and the New York Mets overcame the ejection of starter Max Scherzer to earn a 5-3 victory over the host Los Angeles Dodgers in the finale of a three-game series Wednesday
Nimmo finished 5-for-5.
Scherzer was ejected before the bottom of the fourth inning by crew chief Phil Cuzzi after a second examination of his glove. The veteran already was ordered to change gloves after an examination before the bottom of the third inning.
Former Met Noah Syndergaard (0-3) went six innings for the Dodgers, giving up two runs on five hits with two walks and two strikeouts. It was his first start against the Mets after pitching six seasons with the club
David Peralta hit a home run and drove in two runs as the Dodgers managed five hits against six Mets pitchers
The game opened as a scoreless duel between pitchers facing their former teams. Scherzer pitched the final two months and the playoffs for the Dodgers in 2021. It was scoreless through three innings before the Dodgers broke through immediately after Scherzer's ejection
The Mets pivoted to right-hander Jimmy Yacabonis and the Dodgers scored the first run of the game on a one-out double from Jason Heyward, a single from Miguel Vargas and Peralta's sacrifice fly for a 1-0 lead
Scherzer gave up one hit over three scoreless innings, with two walks and three strikeouts over 47 pitches. Yacobonis (2-0) gave up one run on two hits and one walk in 2 2/3 innings.
New York broke through in the fifth inning against Syndergaard on a single from Francisco Alvarez and a two-out home run to right-center field by Nimmo, his first of the season.
Tommy Pham's sacrifice fly in the eighth inning gave New York a 3-1 advantage.
J.D. Martinez had an RBI double in the eighth for Los Angeles, while Mark Canha added a two-run double for New York in the ninth.
Mets right-hander Adam Ottavino pitched the ninth inning for his third save, giving up Peralta's home run
The Mets' victory came one day after their five-game winning streak ended. They are 5-1 on a 10-game California trip that concludes at San Francisco
The Dodgers lost for the eighth time in 12 games
--Field Level Media