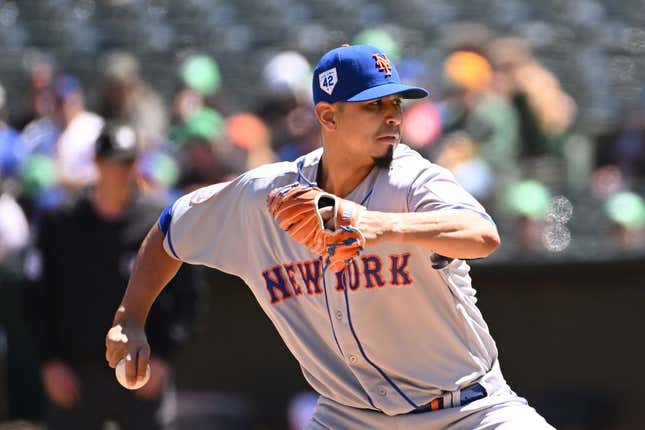 The New York Mets placed right-handed pitcher Carlos Carrasco on the 15-day injured list due to right elbow inflammation and recalled right-hander Jeff Brigham from Triple-A Syracuse on Tuesday
Watch Greg Hardy go night-night | The SEO Show
Carrasco's move to the IL is retroactive to Sunday.
Carrasco, 36, started the season 0-2 with an 8.56 ERA in three starts. He struck out eight, walked eight and hit a major-league-leading three batters with pitches in 13 2/3 innings. He went five innings in his last start, a no-decision Saturday against the Oakland Athletics.
Carrasco missed some time with an oblique strain in 2022 and started just 12 games in 2021, his first season with New York, after tearing his hamstring just before the season. He also had surgery to address a bone fragment in his pitching elbow after the 2021 season.
He is 104-87 in 14 major league seasons, the first 11 with Cleveland, and has a 3.92 career ERA.
Brigham, 31, joins the Mets for the first time after appearing in parts of four seasons for the Miami Marlins. He is 3-7 with a 4.52 ERA in 53 career major league games (four starts)
--Field Level Media