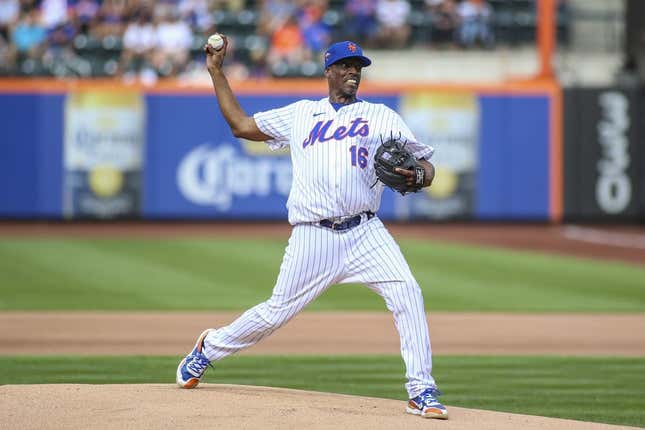 The New York Mets will retire the numbers of 1980s superstars Daryl Strawberry and Dwight Gooden next season.
How running an NFL team is like running a restaurant | Chef Emeril Lagasse
The team said Thursday that Strawberry's No. 18 and Gooden's No. 16 will be honored in separate pre-game ceremonies, with dates to be announced later.
"I'm thrilled that two iconic members of the 1986 championship club will have their numbers retired in 2024," Mets owner Steve Cohen said in a news release. "Darryl Strawberry and Dwight Gooden each had an enormous impact on our franchise and it's my honor to continue our commitment to celebrating our wonderful history."
Strawberry and Gooden will become the sixth and seventh players to have their numbers retired by the Mets, joining Tom Seaver (41), Mike Piazza (31), Jerry Koosman (36), Keith Hernandez (17) and Willie Mays (24).
Strawberry, now 61, was an outfielder for the Mets from 1983-90, earning Rookie of the Year honors and seven All-Star nods in that span. He is the franchise's all-time leader with 252 home runs.
Gooden, 58, pitched in Queens from 1984-94, earning Rookie of the Year (1984) and Cy Young (1985) awards and making four All-Star teams. He is No. 2 in team history in wins (157) and strikeouts (1,875).
They won the 1986 World Series together in a seven-game classic against the Boston Red Sox, and both players were inducted into the Mets Hall of Fame in 2010.
—Field Level Media