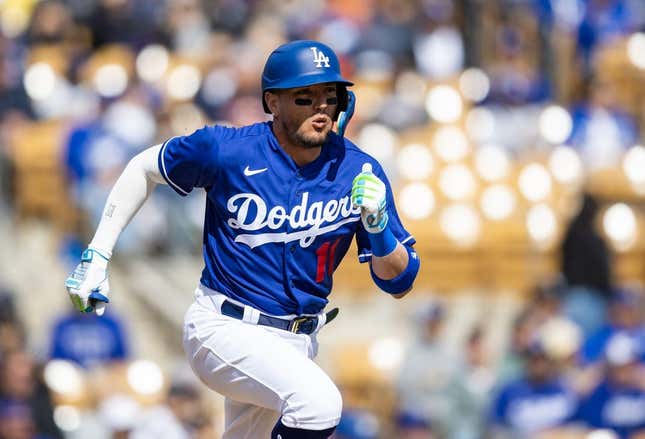 Miguel Rojas has opted out of playing in the World Baseball Classic for his native Venezuela to focus on his new role as starting shortstop for the Los Angeles Dodgers.
Is Texas or Florida State a bigger national title contender? | Agree to Disagree
Rojas, 34, was named the everyday shortstop after Gavin Lux tore his ACL and is out for the season. The Dodgers initially acquired Rojas from the Miami Marlins to fill a utility role.
"It's definitely heartbreaking that I can't go and participate with Venezuela," Rojas told the Los Angeles Times. "The reason why is a new opportunity opened up for me -- an opportunity to play every day at shortstop."
Rojas said he expects to get more at bats sticking with the Dodgers, given his utility role with the Venezuelan team. He left open the possibility of joining Venezuela if it advances far into the WBC, which begins Tuesday. Venezuela's first game is March 11.
The Dodgers acquired Rojas in January and then signed him to an extension last month.
Rojas batted .236 with six homers and 36 RBIs in 140 games with the Marlins this past season, his eighth in Miami. He is a career .260/.314/.358 hitter with 39 homers and 269 RBIs in 955 games for the Dodgers (2014) and Marlins.
--Field Level Media