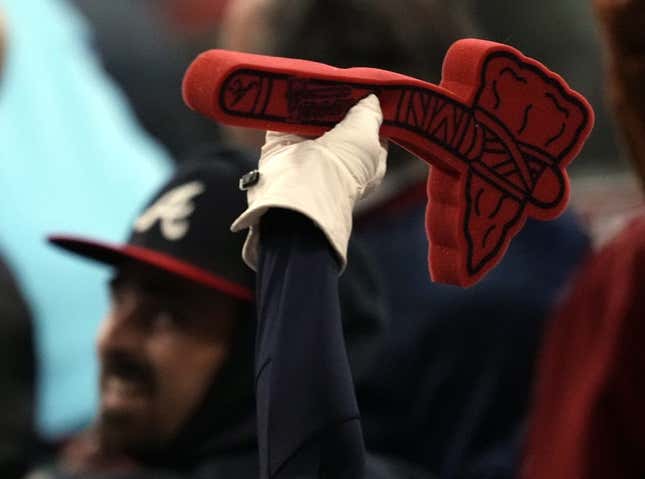 The Rome Braves minor league baseball team is asking fans to submit ideas for a new name.
How running an NFL team is like running a restaurant | Chef Emeril Lagasse
The Atlanta Braves' Class A affiliate in the South Atlantic League announced on Friday it is changing the nickname and moving away from the controversial tomahawk logo it has featured on its uniforms since the team was founded in 2003.
"The time has come to usher in a new era of Minor League Baseball in Rome, Georgia," the team said, noting the new designation will go into effect in 2024.
According to the statement, Rome officials have two main motivations for the change: to create their own identity, separate from the Atlanta MLB club; and to address the sensitive nature of the term "Braves," offensive to many Native Americans.
The NFL's Washington Redskins (now Commanders) and MLB's Cleveland Indians (now Guardians) have responded with similar changes in recent years.
"As we look to the future, we recognize the importance of a team name that resonates with our diverse fan base and embodies the spirit of Rome," the statement said. "We believe that the power of our community lies in its unity and shared values, and we want our team's name to reflect these ideals."
The parent club Atlanta Braves have resisted a similar change, saying in 2020 that the team's nickname "honors, respects and values the Native American community."
From now until Aug. 18, fans can fill out a form on the team website or mail in their submissions with their ideas for a new team name.
--Field Level Media