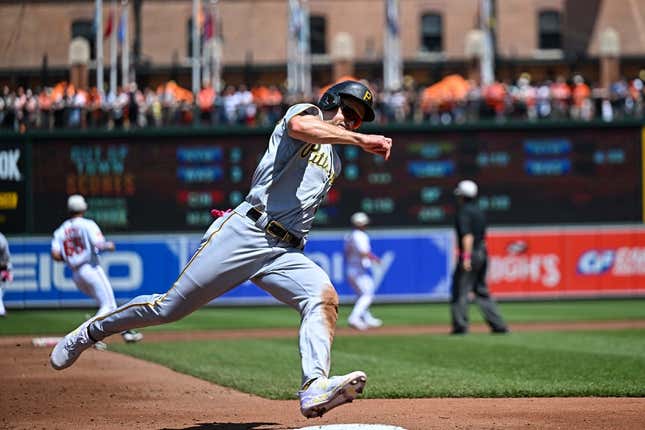 Mitch Keller had a career-high 13 strikeouts over seven scoreless innings Sunday to lead the Pittsburgh Pirates to a 4-0 victory over the host Baltimore Orioles
Aaron Rodgers should go full Joe Namath | Comedian Bert Kreischer
Keller (5-1) scattered four singles and didn't walk a batter as an encore to his last start when the right-hander threw a complete-game, four-hit shutout against the Colorado Rockies in a 2-0 win. Those two outings represent the Pirates' only two victories in their past 13 games
The 13 strikeouts were six more than the Orioles had at the plate combined in the first two games of the series
Ryan Mountcastle and Kyle Stowers each struck out in all four of their at-bats Sunday, while Gunnar Henderson fanned three times for Baltimore, which struck out a season-high 17 times. Pittsburgh's Colin Holderman allowed two hits in a scoreless eighth before David Bednar closed out the ninth.
The Orioles, whose winning streak ended at four, were held to six singles, including two by Cedric Mullins, and a double by Henderson. They had just one runner advance past second base
For the Pirates, Ji Hwan Bae went 1-for-4 with a two-run single as Pittsburgh ended a four-game losing streak by salvaging the finale of the three-game series. Baltimore won 6-3 Friday and 2-0 Saturday
Pittsburgh took a 1-0 lead when Andrew McCutchen scored when Carlos Santana grounded into a fielder's choice in the first inning, and then the Pirates added three runs in the third
Brian Reynolds reached first on a wild pitch after swinging at strike three. He took second on Santana's groundout before Jack Suwinski walked. Ke'Bryan Hayes' single to right scored Reynolds, with Suwinski taking third.
Tucupita Marcano's groundout moved Hayes to second before Bae cleared the bases with a two-run single to right for a 4-0 advantage.
Orioles right-hander Kyle Gibson (4-3) allowed four runs on seven hits with five strikeouts and three walks in five innings
--Field Level Media