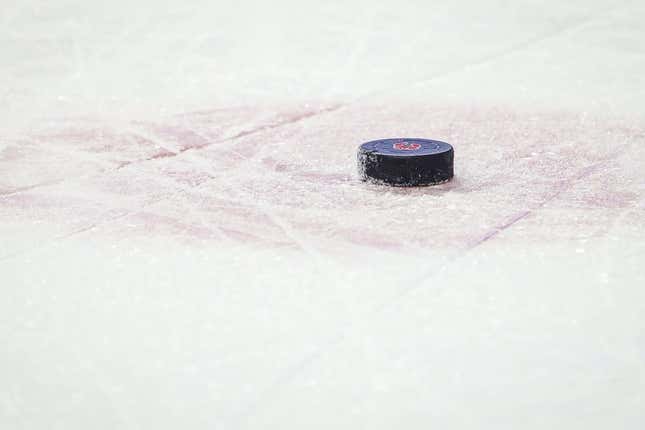 Controversial defenseman Mitchell Miller is returning to pro hockey with HK 32 Liptovsky Mikulas in the Slovak Extraliga.
Is Texas or Florida State a bigger national title contender? | Agree to Disagree
The Slovakian team introduced Miller, 21, and two other additions via social media on Wednesday.
Miller was a 2020 fourth-round draft pick by the Arizona Coyotes. But his draft rights were relinquished three weeks after the draft when it came to light that Miller, as a 14-year-old, and a middle school classmate in Sylvania, Ohio, were convicted in 2016 in juvenile court of assaulting and bullying a Black classmate with developmental disabilities.
The Coyotes, and all other NHL teams, were aware of Miller's history before the draft, and the backlash against the pick was swift and severe.
In November 2022, the Boston Bruins signed him to an entry-level contract only to cancel it two days later after players and even NHL commissioner Gary Bettman criticized the move.
"He's not coming into the NHL, he's not eligible at this point to come into the NHL," Bettman said at the time. "I can't tell you that he'll ever be eligible to come into the NHL."
Miller sat out the 2020-21 season but played for Tri-City of the USHL in 2021-22, totaling 39 goals and 44 assists in 60 games.
--Field Level Media