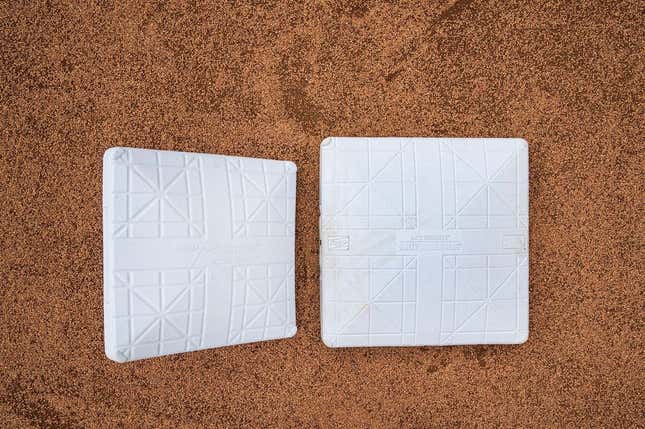 Major League Baseball will use its partnership with the Atlantic League to test a trio of rules, including two new ones, in order to assess their viability.
Air Jordans are more American than McDonald's French fries | Deon Cole's Ultimate Sports Fantasy
The Atlantic League will be the first to use new rules target toward pinch runners, pitchers and designated hitters when the collection of 10 independent teams starts their regular seasons on April 28.
A "designated pinch runner" rule will allow one player who is not in the starting lineup to pinch run multiple times in a game. That runner and the player leaving the field for the pinch runner can return to the game.
A "single disengagement per at-bat" rule will permit the pitcher to disengage from the pitching rubber just once per at-bat instead of the new MLB rule that allows two disengagements per AB.
The Atlantic League also will continue to experiment with a "double hook DH" rule that allows teams to use the DH for an entire game as long as the starting pitcher completes five innings. Otherwise, the team will lose its DH for the remainder of the game.
The league, which has teams in Pennsylvania, New York, Maryland, West Virginia, North Carolina and Kentucky, has been experimenting with rules changes, per MLB's request, since 2019.
Among the rules tested in the past were infield shift restrictions and larger bases, both of which were put into use at the MLB level this season.
Other rules tested in the league during recent seasons and not implemented at the MLB level included an automated tracking system to call balls and strikes, moving the pitching rubber back one foot from home plate, and an option to "steal" first base if the catcher failed to handle a pitched ball at any point in the count.
--Field Level Media