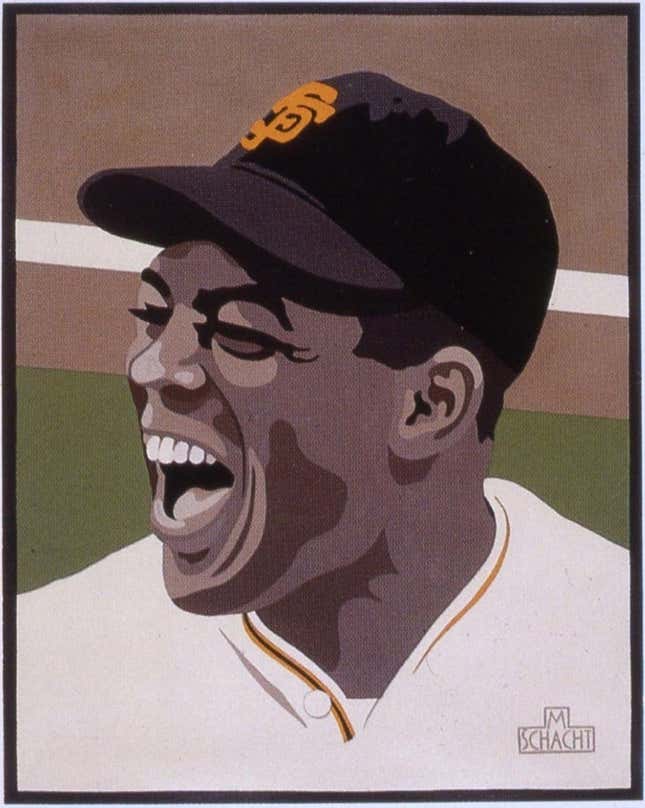 Major League Baseball will honor Willie Mays and the Negro Leagues in a regular-season game next season in Birmingham, Ala.
How running an NFL team is like running a restaurant | Chef Emeril Lagasse
Rickwood Field, the oldest professional ballpark in the United States, was chosen as the site of a game between the St. Louis Cardinals and San Francisco Giants on June 20, 2024. The date also marks Juneteenth
The former home of the Birmingham Black Barons of the Negro Leagues, Rickwood Field was home to Mays, an Alabama native, when he started his Hall of Fame career with the Black Barons in 1948 while still in high school.
"We are proud to bring Major League Baseball to historic Rickwood Field in 2024," MLB commissioner Rob Manfred said in a news release Tuesday. "This opportunity to pay tribute to the Negro Leagues as the Giants and Cardinals play a regular season game at this iconic location is a great honor. The legacy of the Negro Leagues and its greatest living player, Willie Mays, is one of excellence and perseverance. We look forward to sharing the stories of the Negro Leagues throughout this event next year.
Mays, now 92, signed with the New York Giants in 1950, joined the team the following year and went on to become a 24-time All-Star, despite losing nearly two full seasons to service in Korea
"I can't believe it. I never thought I'd see in my lifetime a Major League Baseball game being played on the very field where I played baseball as a teenager," Mays said. "It has been 75 years since I played for the Birmingham Black Barons at Rickwood Field, and to learn that my Giants and the Cardinals will play a game there and honor the legacy of the Negro Leagues and all those who came before them is really emotional for me. We can't forget what got us here and that was the Negro Leagues for so many of us."
MLB, the city of Birmingham and the Friends of Rickwood will team to transform the field into one capable of holding a major league game. It is listed on the National Register of Historic Places, and some of baseball's most famous figures played at Rickwood Field through the years, including Babe Ruth and Jackie Robinson.
FOX will televise what will be considered a home game for the Cardinals. Both teams will wear uniforms paying homage to the Negro Leagues
--Field Level Media