Portuguese MMA fighter Joao Carvalho died last night, two days after suffering a third round TKO to Irishman Charlie Ward. Carvalho and Ward fought in Dublin, Ireland, under the Total Extreme Fighting promotion.
After the referee stopped the fight, on-site doctors determined that Carvalho needed to go to the hospital. From Total Extreme Fighting's official statement:
Following the referee stoppage João, who was representing Portuguese club Team Nobrega, was assessed by doctors and medical staff at the onsite medical office as per normal procedure. It was determined that he should be sent to hospital. In hospital he received emergency treatment and transferred to ICU later that evening. Formal hospital medical reports and procedures are still being carried out.
Severe MMA spoke with the owner of Eventmed, whose team of three doctors and seven medics were on call at the fight, and he explained in more detail the events leading up to Carvalho going to the hospital:
"The doctors checked him between each round and each time he gave a full response to them. He responded to each question. He was asked where he was, what round he was going in to and what day of the week it was, and all of his answers were perfect.
"When the referee stopped the fight in the third round, our team of doctors and medics looked after him as he was bleeding quite heavily from his nose. He was asked if he felt any pain or was suffering with any headaches directly after the fight, and he said he had no pain or headaches, but he did feel quite tired.
G/O Media may get a commission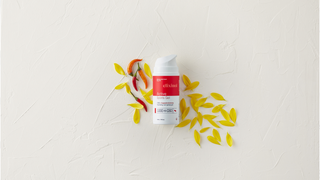 At that point the doctors recommended he go to the hospital for a CT scan, but while the ambulance was being prepared, things took a turn for the worse:
"Ten minutes later he started complaining that he was suffering from headaches. He felt a lot of nausea and he began to vomit. Five minutes later he was significantly worse so we got him into the ambulance and rang the hospital to let them know he was coming."
While the on-site medical response was as thorough and robust as one could hope for, speaking after the fight, Ward's teammate (and UFC featherweight champion) Conor McGregor said that he thought the referee should've stopped the fight earlier:
"My team-mate Charlie had a good win just there. Hell of a fight. Yer man [Carvalho] took some big shots," McGregor told MMAConnectTV. "Thought it could have been stopped a little earlier. I feel these referee's need to be on the ball a little bit."
If so desired, you can watch the end of the bout here: