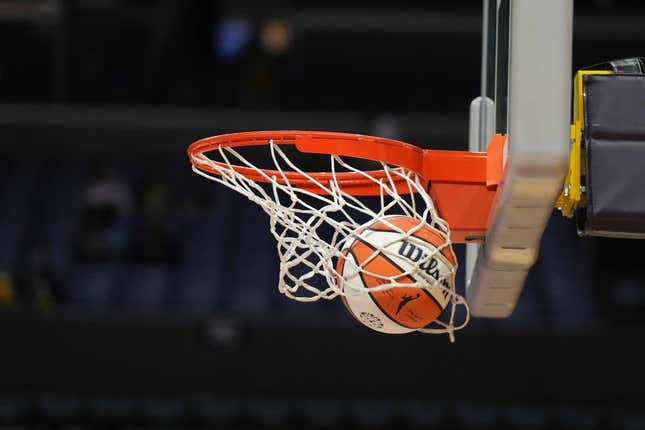 Napheesa Collier scored nine of her 27 points in overtime, and had 17 rebounds as the Minnesota Lynx rallied for a 91-85 win that sent the Atlanta Dream to a ninth straight road loss on Friday night at Minneapolis.
Is Texas or Florida State a bigger national title contender? | Agree to Disagree
Kayla McBride scored 20 and Dorka Juhasz had 12 with 16 rebounds for the Lynx (18-19), who scored the final seven points of regulation and used an 18-2 run spanning the fourth quarter and overtime to take control.
Collier, who reached the 2,000-point mark, was a force in the extra period as Minnesota avoided a third straight loss.
Cheyenne Parker scored 20 and Rhyne Howard added 16 with eight rebounds and six assists for the Dream (17-20), who entered the game tied with Minnesota and in playoff position. The Dream, which shot 36.4 percent, last won away from home on July 9.
Atlanta led by two to begin the fourth quarter, and Parker scored the first four of the period for a 67-61 lead. The Dream held a 71-67 advantage when Aari McDonald knocked a 3 with 2:28 remaining to make it a seven-point margin. However, five straight points from Collier got the Lynx within two.
Parker was whistled for an offensive foul with 22.1 seconds remaining in regulation, and Minnesota took advantage as McBride made a driving layup to tie the contest with 11 seconds to go, and eventually force overtime.
A 6-0 run gave Atlanta a 61-55 lead late in the third quarter. However, back-to-back 3-pointers from Rachel Banham tied the contest. McDonald, though, answered with a basket that gave the Dream a 63-61 lead entering the fourth quarter.
The teams traded leads during the early portion of the second quarter. Atlanta led 30-29, but Minnesota used a 12-3 surge, highlighted by 3s from Banham and McBride. Collier reached her career scoring milestone with a basket that gave the Lynx a 43-34 lead with 2:49 remaining in the first half.
However, the Dream, which shot just 35.7 percent through the first two quarters, scored the final nine points before the break. Four via Howard and last five through Naz Hillman to make it a 43-43 contest at halftime.
—Field Level Media