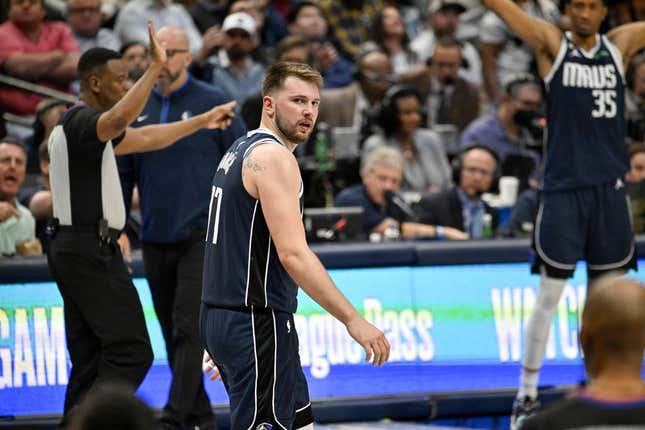 The NBA on Thursday denied a protest filed by the Dallas Mavericks in the aftermath of a loss to the Golden State Warriors on March 22
'Soccer fandom is full of gatekeepers' says Ted Lasso actor Brendan Hunt
While the league acknowledged the "game officials could have taken steps to better manage this particular situation, that did not provide a basis for the extraordinary remedy of upholding a game protest."
The incident occurred with about two minutes left in the third quarter of the Mavs' 127-125 loss to the Warriors.
The Mavericks said the officials changed a possession call without alerting their bench, causing the Mavericks to set up on the wrong side of the floor during a Golden State inbounds play. The mishap allowed Warriors center Kevon Looney to get a wide-open dunk, giving Golden State a 90-87 lead with just under two minutes left in the third
"But the incident occurred with nearly 14 minutes remaining in the game, and Dallas thereafter took the lead twice in the final four minutes," the league said in its denial. "Under these circumstances, Dallas was not able to show -- as required under the standard for NBA game protests -- that it was deprived of a fair opportunity to win the game, and the protest failed on that basis alone."
--Field Level Media