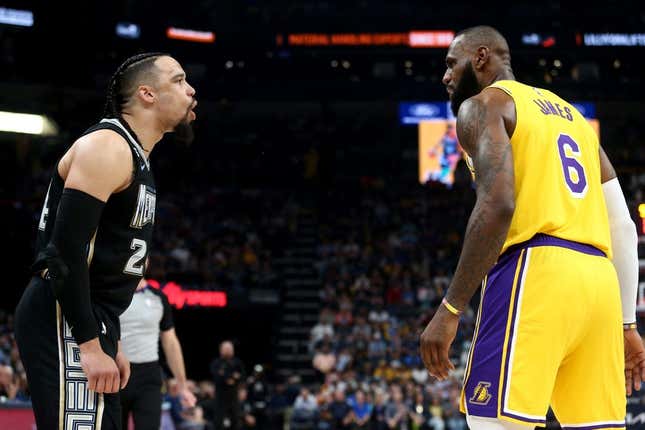 The NBA fined Memphis Grizzlies guard/forward Dillon Brooks $25,000 on Sunday for violating league rules governing media access
He left without speaking to reporters after the Grizzlies' season-ending 125-85 loss to the host Los Angeles Lakers in Game 6 on Friday night
Brooks, 27, failed to participate in the postgame media availability at least three times during the first-round Western Conference playoff series.
His relationship with the press turned icy during a series in which he called LeBron James "old" after Game 2 and then hit the Lakers star in the groin in Game 3.
"The media making me a villain, the fans making me a villain, and then that just creates a whole different persona on me," Brooks told reporters last week.
Brooks finished Game 6 with 10 points, four rebounds and two assists. For the series, he averaged 10.5 points on 31.2 percent shooting with 3.0 rebounds in six games.
He helped the Grizzlies earn the West's No. 2 seed by averaging 14.3 points, 3.3 rebounds and 2.6 assists in 73 games (all starts) during the regular season
--Field Level Media