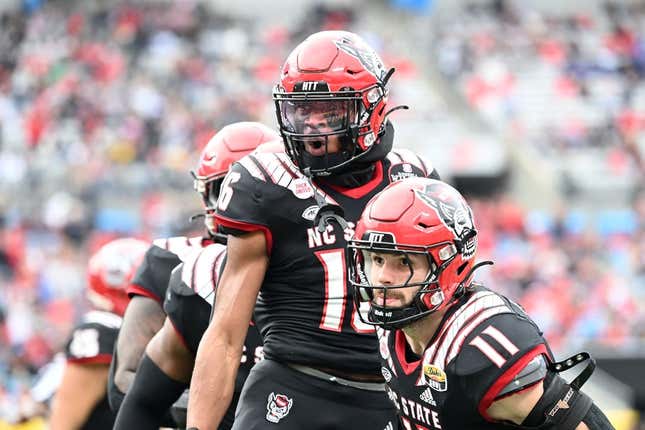 North Carolina State safety Rakeim Ashford, who was taken off the field on a stretcher in the Wolfpack's season opener, is back with the team and expected to play again this season.
How running an NFL team is like running a restaurant | Chef Emeril Lagasse
NC State coach Dave Doeren ruled Ashford out for this week's home game against Notre Dame, but the update was nevertheless positive.
"I would equate that to a whiplash-type thing, so he's pretty sore, and he's just got to get the soreness out and get him back to who he was," Doeren told reporters Monday. "He'll play again and all that, just don't know how long it's going to take. ... He came out of it as good as it could have been."
Ashford, a graduate student from Ackerman, Miss., was stretchered off the field late in the third quarter of Thursday night's season-opening 24-14 win against UConn.
Ashford remained down on the turf after being on the receiving end of a late hit with 1:54 left in the quarter. He originally wasn't showing signs of movement when paramedics and team personnel tended to him, but he gave fans a thumbs up as he was taken off the field.
Ashford was released from a hospital in Hartford, Conn., on Friday and returned to campus.
"They kept him there to do all the tests, and every one of them came back the way you would want, so he's back with us," Doeren said. "He will not play this week. He's going to need at least a week, probably, to shake that one off."
—Field Level Media